This treatment will work well for most people, but you do need to check with your dentist first. It is one of the most requested cosmetic dentistry in Leeds, but it's important to remember it is a dental treatment. This is why it's vital to have a check-up at Leeds City Dentalcare before using any type of tooth whitening product. Dr David Brown or another of our dentists will carefully check your teeth and gums for any signs of disease. It is important as otherwise the bleaching gels used to whiten teeth could irritate and inflame your gums, and could make any other conditions such as dental decay worse. That is because the bleach will be able to penetrate areas of your mouth where it shouldn't be able to, and this is something that could be quite painful!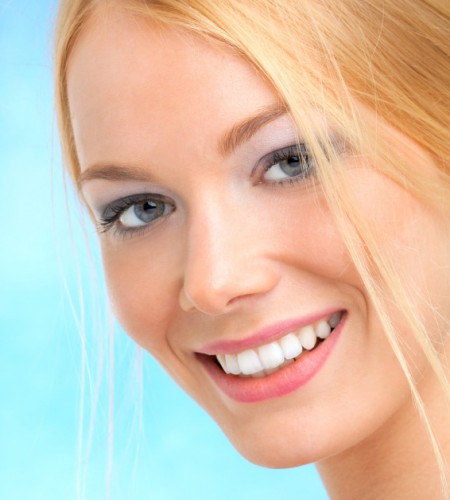 Tooth bleaching won't work so well on certain teeth, and this is something else that Dr Dave Brown can discuss with you at the time. For instance it won't lighten the colour of any porcelain crowns or bridges you may have, so you need to be careful that you don't end up with an uneven looking smile. Teeth whitening can work particularly well for teeth that are stained or coloured yellow, but works less well on teeth that have purplish or grey hues. If your teeth have white flecks, or look as if they are covered in white lace, then you may have dental fluorosis. This is something that is caused through being exposed to too much fluoride as a child, while the adult teeth are still developing. Dental fluorosis does not always respond so well to teeth whitening, but again this is something our dentist in Leeds will discuss with you. We'll also tell you what type of shade we think you can safely achieve through teeth whitening in Leeds.
Leeds City Dentalcare uses Nite White
We use the Nite White system to whiten our patient's teeth, as we feel it delivers the best and safest results. It gently whitens your teeth overnight, so it won't interfere with your day-to-day routine. Nite White contains active ingredients to not only whiten your teeth, but also to strengthen them at the same time through helping to re-build your tooth enamel.
Our Leeds dentists will show you how to use the custom-made whitening trays, and we will supply you with the correct strength of bleaching gel to comfortably whiten your teeth. One of the advantages of whitening your teeth using this method is that you can control the results, and it can make your teeth feel far less sensitive than having them whitened in just an hour or so.
Although it's nice to have your teeth whitened quickly, the process can dehydrate them quite substantially as it makes the tooth enamel more porous, and as the teeth gradually rehydrates they can change colour and may look a little darker than when you originally had the first treatment.
You won't get such substantial changes with this type of system, and if your teeth do feel particularly sensitive after whitening, then you can always stop for a day or two to let them adjust before continuing with the process. Another advantage of this system is that the whitening trays are custom-made for you and are extremely comfortable to wear and we can always supply additional bleaching gel so you can top of the results at a later date.