Have you always wanted straighter teeth, but somehow never quite got around to it, or perhaps you hate the thought of wearing braces for months or even years. It is a common predicament, but modern orthodontics is Leeds could have the solution, and treatment could be easier, faster, and more affordable than you thought.
You May Not Need Comprehensive Orthodontics in Leeds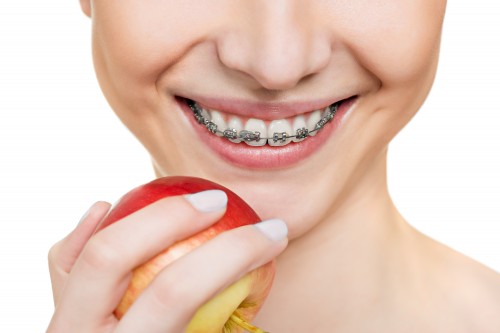 Some orthodontic systems are designed to treat a very comprehensive range of orthodontic problems, and while this might be perfect for anyone who has quite a few problems with their bite, it could be overkill for others. If your teeth are generally okay, and you do not have any trouble brushing and flossing them, then you might just want your front teeth moving into more cosmetically pleasing positions. In this case you may be able to use an orthodontic appliance that only works on your front teeth.
For instance, the Inman Aligner is designed to move front teeth that are overcrowded, or which protrude, and it can achieve this in as little as six weeks, or just a few months. It is a removable aligner that is relatively discreet to wear. It uses two opposable bows that are controlled by springs and which use very gentle forces to constantly move the teeth into the correct position. You need to wear the appliance for between 16 and 18 hours a day, and it is only suitable for moving the front teeth. It's less expensive than alternative solutions such as fixed or clear braces, but some people might be bothered by the wires being more visible. However it's well worth bearing in mind that this type of brace is worn for a very short period of time. The length of treatment can range from six weeks up to 16 weeks.
If you think your orthodontic problems may be more complicated than you might need to consider a different system. These are all things that Dr David Brown or another of our dentists at Leeds City Dentalcare can discuss with you. For example if you find it hard to floss your teeth, or if you struggle to brush all the surfaces of your teeth due to them being crooked or out of alignment then you might need more comprehensive treatment. In this case your orthodontic dentist in Leeds may suggest a different system such as Invisalign or possibly Fastbraces.
Invisalign is extremely well known and is virtually invisible as the aligners are made out of clear plastic. These braces are fully removable but still need to be worn for most of the time. Fastbraces is a fixed brace system that concentrates on moving the tooth root and the tooth at the same time, making treatment much quicker.
We do see a lot of adults who wish to straighten their teeth. Most choose to do so because they hate their crooked teeth and feel self-conscious about smiling and talking with others. What many people don't realise is that having nice straight teeth makes keeping them clean much easier. Nowadays braces are easy to wear and easy to keep clean, so why not give us a call to discover exactly how orthodontics in Leeds could help you.