Dentures are the easy and cost-effective way to replace missing teeth, and although it can take a while to make a really good denture, the process is non-invasive. In spite of the advantages of wearing dentures, and the need to replace missing teeth, many people to struggle wearing them, and would do anything to get rid of them. One solution is to use dental implants, either to secure the denture firmly into position, or to replace the denture completely with single crowns or a fixed dental bridge.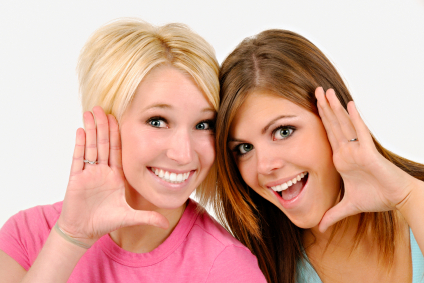 Dental implants are a very good solution but the process isn't for everyone, and you will need to consult your dentist in Leeds to find out whether or not you're suitable for this treatment or if they think it's right for you. Certain medical conditions such as diabetes may mean treatment is more difficult or unsuitable, while smokers will definitely need to kick the habit before surgery. If you lost your teeth quite some time ago then you may have experienced substantial bone loss in your jaw, and this might mean that Dr David Brown has to carry out a bone graft prior to implant surgery.
In spite of this dental implants are still a very good solution for many people, and if you currently wear a full denture you might not even need very many to stabilise it. Lower dentures can sometimes be stabilised with as few as four dental implants that are placed towards the front of the mouth where the bone is at its thickest. If you are looking to replace an upper denture then you'll need to have more implants, but this does mean that your denture or fixed bridge can be constructed so it doesn't cover the upper palate. The huge advantage of this is that you'll be able to taste food more easily as the upper palate does contain taste buds.
Dental Implants to Stabilise Dentures
If you choose to use dental implants to stabilise the denture then the implants will be fitted with attachments that allowed the denture to firmly click into place. This may be in the form of a bar that fits onto the denture, or it might be that your dentist in Leeds will choose to use ball and socket attachments. Whichever attachment is used you can be sure that your denture will not be able to move afterwards, but you'll still need to take out each day to clean it.
Dental Implants to Secure a Fixed Bridge
If you choose to use dental implants to hold a fixed bridge, then the bridge will be cemented or screwed into position by your dentist in Leeds. You will need to take care to clean around the bridge and around the dental implants very thoroughly twice a day, but this is a small price to pay for being able to eat a wider selection of foods, and to be able to talk and socialise with others without the worry that your dentures will move around.
Worried you're too old to have dental implants in Leeds? Age really isn't a problem as the most important thing is for your Leeds dentist to ensure you are in good general and oral health. If you'd like to know more about how dental implants could help you then it's well worth booking a consultation with one of our dentists at Leeds City Dentalcare.