It is certainly beginning to sound that way, as American scientists have recently developed a new nasal spray and it could eventually replace the need for needles. The nasal spray is called Kovacaine Mist and has already been extensively trialled. The results look promising as some 83% of patients didn't require any further anaesthetic. The level of anaesthesia provided is sufficient to perform restorative dental procedures. The spray is currently being tested by the US Food and Drug Administration, and the product could receive final approval by as early as next year.
This should make things a little easier for people who are a little anxious about visiting the dentist as it's estimated up to three quarters of the population feel some sort of dental fear. However we understand that some people simply find it difficult to even walk through the door, and that a new nasal spray might not be enough to make a difference.
Do you feel Nervous about Visiting the Dentist? Let Us Help You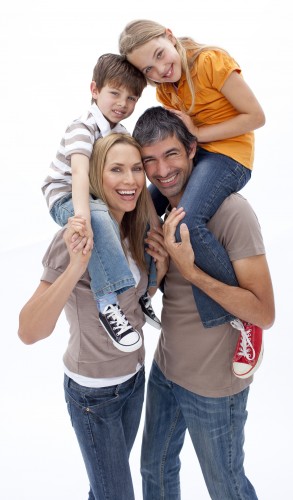 Leeds City Dental care does do its best to ensure patients are kept as comfortable and relaxed as possible, and Dr David Brown and all our dentists do understand that people don't always enjoy coming to visit us. In fact we have been successfully treating nervous patients for years, and it's not uncommon for our dentist in Leeds to see people who haven't felt able to visit the dentist for decades. We don't judge, and would never tell anybody off for not seeing the dentist sooner as we do realise how overwhelming it can seem.
If you haven't been to a dentist for a while then you might be surprised at how different things are nowadays. You'll find our modern surgery is clean and comfortable and our waiting room is designed to put you at your ease. But our main weapon is simply good communication. The dentists in our Leeds surgery will take the time to listen to your concerns, and will answer all your questions in language that is easy to understand as we won't try and baffle you with dental terminology.
Your First Visit Is Just a Check-up
It's important to remember that the first visit is merely an examination and that you won't have to face any treatment. This is simply a chance for you to come familiar with our surgery and with our dentists in Leeds, so you feel more comfortable about receiving treatment. If you do have any dental issues then we can work out a treatment plan that suits you. Our aim is to help you regain your dental health, and afterwards to help you maintain it through regular dental care appointments combined with good oral care at home, so you have a smile you can be proud of.
Once you have regained your oral health then it you should find it is perfectly straightforward to maintain it, or you may even want to think about improving it through having cosmetic dentistry in Leeds. The value of having healthy teeth should never be underestimated but we never lose sight of the person behind the smile.