Most people have at least one filling, and these do need renewing every so often as the edges can begin to crumble, allowing the filling to leak, and let in decay causing bacteria. If you have regular dental check-ups with Dr David Brown then this will be one of the things he will be looking for, and is part of the reason why dental x-rays are taken periodically. When the time comes for the filling to be replaced then you may hear the dentist in Leeds talking about indirect, direct, or even semi direct fillings, but what do all these terms mean?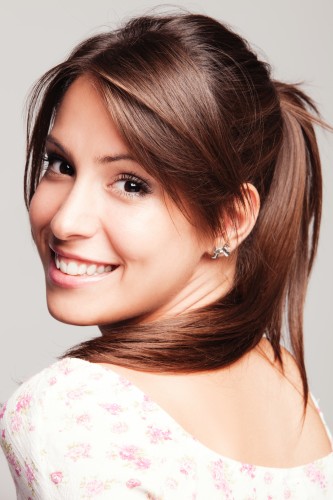 They refer to the techniques used to place a filling, and the choice of filling is something that can depend on the size and location of the decayed area, and how much of your natural tooth structure is still remaining.
Direct Fillings
These are the most common type of fillings and are placed in one visit to Leeds City Dentalcare. Direct fillings are used to replace relatively small areas of tooth structure, and are perfect for small cavities. Composite resin is placed into the cavity, and is hardened using a special light that 'cures' the resin. Afterwards it will be shaped and polished. The result should be a very lifelike filling that is difficult to see. Your dentist can even chose to use small increments of several different colours of resin, giving even better results.
Semi-Direct Fillings
Semi-direct filings are used to replace larger areas of decay, and are good for filling relatively large cavities. The filling can be constructed in the same way as before, but its size means that it needs to be removed from the mouth so it can be cured or fully set. Once this has happened then it can be placed back in the mouth, and can be bonded in position.
CEREC Semi-Direct Fillings
Leeds City Dentalcare is also able to offer patients a different type of semi-direct filling that is far more beautiful, and which is extremely strong, as the practice has a CEREC machine.. This can mill semi-direct fillings from a single block of porcelain, and this is something that can be done while you wait. The advantage of CEREC fillings or inlays or onlays, is that they are very hard wearing, and can be made from a huge number of different shades of porcelain, and these also come in various translucencies.
This means if your filling is relatively large, then the final result should be a beautiful filling that has the natural liveliness and translucency of a real tooth, and which will blend in extremely well with your remaining tooth structure. Another advantage is that CEREC restorations will not stain, and will stay looking good for longer. CAD/CAM technology means they are precision made, so they will fit incredibly well.
Indirect Fillings
This technique is used to replace larger areas of tooth structure, where the decay is too extensive to simply place an ordinary composite resin filling. It may be possible for you to have a CEREC filling, or your Leeds dentist may decide to send an impression of your tooth to the dental laboratory for the filling to be custom-made. The filling can be made from porcelain, or from gold alloy.