Do you have a chipped or cracked tooth that you have somehow just got used to seeing in the mirror? Many people have, and think that as long as it isn't causing any pain, then there is no need to take action, as after all it is only a cosmetic thing, isn't it? Partly, but not mending that tooth could mean it becomes more damaged over time, and eventually it could require more extensive treatment at Leeds City Dentalcare.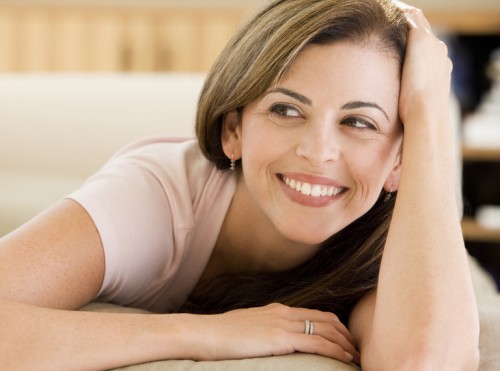 Anything that damages or removes some of the outer layer of enamel will leave your tooth more vulnerable, as bacteria in your mouth will be able to eat away at the softer layer of dentine, causing decay. If the decay is not treated then these bacteria could reach the pulp of your tooth, which is right in the centre, infecting and killing it. If this happens then you'll need to see Dr David Brown for root canal treatment. Your tooth doesn't actually need the pulp to survive, as it can function perfectly well without it, but you'll still require treatment that could easily have been avoided.
Mending Chipped Teeth
The easiest way to mend a chipped to tooth is to bond it. This is where the missing portion of the tooth is built up with composite resin, and is shaped and polished to look just like your natural teeth. This is quick and simple to do, and will require just one visit to Leeds City Dentalcare. Composite does stain after a few years, so you will probably need to have any bonded areas renewed every three years or so.
Another way is to have a dental veneer. This is a little more complex, and will require more than one visit to our Leeds surgery. One of our dentists will need to shape your tooth so a very thin piece of porcelain can be constructed to fit over the remaining tooth. This is custom made for you, so it does take a couple of weeks or so to make. Once it is ready, you will be able to return to our Leeds surgery for fitting, and once our dentist in Leeds is happy with the finish, they will permanently cement it in place. Veneers usually last up to ten years before they need replacing, but this does largely depend on how well-cared for they are!
If you have larger areas of tooth missing then you may need to have it crowned. A crown fits over the entire tooth, so none of the natural tooth will be visible. Your dental crown can be made from a metal alloy that is then covered over with porcelain, or if your tooth is right in the front you may want to have an all ceramic crown which doesn't contain any metal and this is good for anyone who wants the very best cosmetic results.
Whichever method you choose, you can be sure the end result will be a tooth that is restored to full function, and which can look exactly like your remaining teeth. If you are in a rush to get your chipped tooth fixed, then ask us about CEREC. This is a high-tech restoration that we can make on our premises, and which is milled from a single block of porcelain. The huge advantage of this treatment is that it can be completed in just one visit.