Are you thinking about freshening up your smile this autumn? If so you might have thought about having porcelain veneers, as these are one of the most popular cosmetic dentistry in Leeds. They've become even more beautiful in recent years due to advances in dental technology. Nowadays the materials are stronger and more lifelike, and the dentists and technicians producing them have often undergone intensive training in cosmetic dentistry techniques. Leeds City Dental care is no exception, as the dentists in our surgery will work with you to make sure you're satisfied with your new smile, but what exactly is a porcelain veneer?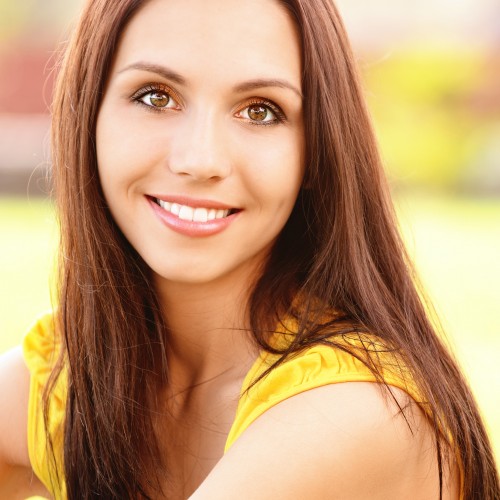 A porcelain veneer is best described as being an extremely thin piece of porcelain that literally veneers or covers the front of your tooth. It's custom-made to exactly fit over your tooth and his consort in such a way as to improve on it the natural appearance of your teeth. It's usually necessary to remove a little bit of your tooth structure, but this isn't always required depending on the size of the tooth to be veneered compared with the desired shape and size of the tooth.
Veneers can it help improve several different characteristics of your teeth including:
Colour
Multiple veneers are often used to change the colour of teeth, as teeth can gradually yellow as you get older. While teeth whitening is effective for some staining, it won't work all the time as some stains are internal to the structure of the tooth. A porcelain veneer can be used to mask the natural colour of the tooth, making it whiter and brighter.
Shape and Size
Over the course of time teeth can become worn down, making the incisal or biting edges appear flatter. In comparison useful teeth have softer, rounded edges, and replicating these with veneers can help give you a more youthful smile. Rounded softer teeth went since everybody, as some people may prefer to have square and more masculine teeth. The simple things that can be discussed during the planning process with Dr David Brown. Some people simply have teeth that are too small for their mouth, or maybe the size and in this case the size can be adjusted with veneers. Sometimes tooth structure has been lost due to decay or trauma, and this may be able to be repaired with a veneer or it might be better to choose a crown.
Spaces and Alignment
Most people have at least one or two teeth that are slightly crooked or out of alignment, and this is something that can be corrected through using veneers. It's a quicker fix than wearing orthodontic braces for months on end, as not everyone wants to take this route. Quite a few people will have gaps in between their teeth, and while these can add to character they can also be highly inconvenient, and it could be that a person's smile will look better with the gaps closed or at least minimized.
Porcelain veneers are incredibly versatile, and Leeds City Dental care has a small gallery on its website showing real patients who have benefited from this treatment. If you're interested in finding out more than it's worth booking at consultation with a dentist in Leeds to find out more.