Just about everyone knows it's necessary to brush your teeth twice a day, as this helps to remove the plaque bio film that builds up, and which would otherwise increase the risk of tooth decay and gum disease. Most of us also brush our teeth before going out for a big night, or when we're planning to meet up with someone special. Many of us continue using the same brand of toothpaste without giving it much thought. But what's exactly in it, and what do all the ingredients do to help keep your mouth clean and healthy?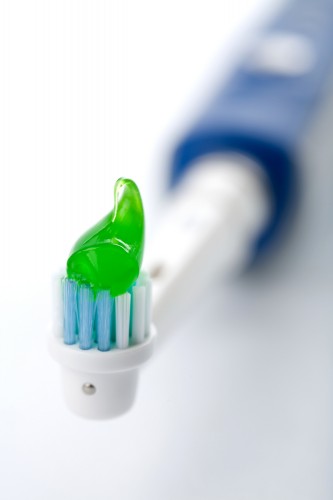 In fact toothpastes can really be quite complicated these days, as they can claim to do a number of different things such as reduce the prevalence of tartar, reduce tooth sensitivity, or even to whiten your teeth.
Don't Choose Toothpaste That Is Too Abrasive
Many types of toothpaste contain abrasives, as this helps to make the mechanical action of brushing more effective. This is something that has been going on for thousands of years, as the ancient Egyptians used an unpleasant mixture of burnt eggshells, pumice and ashes from ox hooves. We were little better, as it was only back in the 18th century that Britons were using brick dust as one of the ingredients in toothpaste recipes.
Nowadays toothpastes are much kinder to teeth as we now understand the importance of cleaning our teeth while still preserving tooth enamel, and they tend to contain ingredients such as silica or alumina. In fact toothpastes are tested to see exactly how abrasive they are, and are given a RDA (radioactive dentine abrasion) figure, although this can be quite difficult to find out. It's well worth choosing one with a low RDA of less than 100, as some of the whitening toothpastes can be quite abrasive.
Do Whitening Toothpastes Work?
Whitening toothpaste can help to lift the shade of your teeth by a certain amount, but most will only contain mild abrasives and will not whiten your teeth beyond their natural shade. If whitening your teeth is important to you, then ask our Dentist in Leeds how to do it safely and effectively.
Do Pick One for Sensitive Teeth, If This Is a Problem for You
If you suffer from tooth sensitivity, then it can be well worth choosing toothpaste designed to help alleviate this problem. These toothpastes can be quite effective, but you do need to make sure you use them consistently for several weeks for the full effects to materialise. This is because they tend to work by blocking up the tiny tubules in your dentine. Your dentine can be exposed if your tooth enamel is particularly thin, or if it has worn away in certain areas of your teeth. It increases sensitivity as the tubules in the dentine lead directly to the pulp which is the central part of the tooth containing the nerves.
If you do have to sensitivity and haven't had a check-up in a while, then it's well worth booking an appointment to see Dr David Brown or another dentist in Leeds City Dental care. This is just to make sure that you do not have any areas of decay, or any signs of gum recession that could indicate disease. If you do then these might require treatment, and it's much more effective to get it done as soon as possible.