Have you recently had your teeth whitened at Leeds City Dentalcare? They probably look great, but how can you keep them looking that way for as long as possible? Although they will gradually darken, there are various adjustments that you can make to your diet and lifestyle that could keep them looking brighter and whiter for longer. Certain foods and drinks are known to be particularly bad, and even making small changes could help your pearly whites stay that way for a little longer.
The worst offenders include: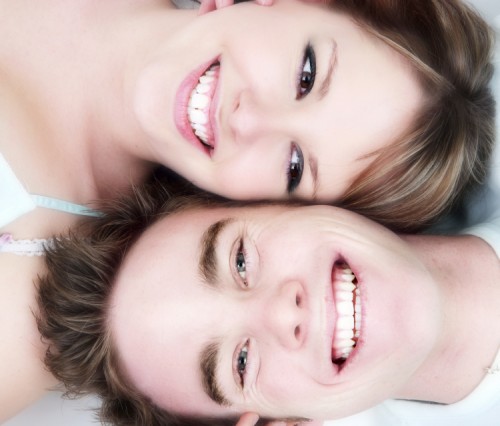 Black coffee or tea, and just adding milk to dilute the strength can help to lessen the staining effects.
Red and white wine will stain your teeth. This might come as a surprise as although red wine is well known for staining teeth, white wine is often regarded as being safe. White wine can be bad for your teeth as it is very acidic, and will soften your tooth enamel, increasing its susceptibility towards staining, especially if you enjoy a glass of white wine, followed by something highly coloured.
Sports drinks and fizzy drinks are also very acidic, and will increase the risk of other foods being able to penetrate your tooth enamel.
Berries such as blueberries, raspberries, blackberries and blackcurrants are well-known for being part of a healthy diet, but they are not loved by your teeth. If you do enjoy a bowlful of berries then try to rinse out your mouth with water afterwards, as this will at least rinse away some of the remains, and will reduce the acidity in your mouth.
Coloured sauces such as soy sauce and tomato sauce are able to stain your teeth, so are best enjoyed as part of a main meal, and once again be sure to drink plenty of water to wash away any particles that may have stuck to your teeth.
Salad dressings containing balsamic vinegar, or dipping your bread in this vinegar and olive oil will increase the rate of tooth staining. Interestingly balsamic vinegar is better enjoyed on a salad, as lettuce does leave a protective film over your teeth which will at least help to prevent some of the staining.
Fruit juices, in particular those that are very highly pigmented, such as cranberry or pomegranate, can cause staining, not least because they are also very acidic. The best way to enjoy these healthy drinks is through a straw, as this will minimise the contact they have with your teeth.
Sucking sweets all day will rot your teeth, but may also stain them. Next time you eat your favourite sweet take a look at your tongue in the mirror. If it has stained your tongue then it will almost certainly do the same to your teeth.
Chicken Tikka Masala may be a national dish, but that tasty sauce won't do much for the colour of your teeth. Considering how notoriously hard it can be to remove curry stains from clothes, it is hardly surprising that it will colour your teeth.
In general, if you spill food or drink down a white shirt, and it leaves a nasty stain, then it is likely to be doing the same to your teeth. The good news is that Dr David Brown, or any our dentist in Leeds, will be able to prescribe additional whitening gel for use in your home whitening trays, as the results can be topped up every so often.