Do you think you might be interested in having dental implants in Leeds? They are a terrific invention, and have been safely used for decades. Technology surrounding dental implants is improving all the time, and now researchers have discovered that diamonds could be useful in helping to promote bone growth.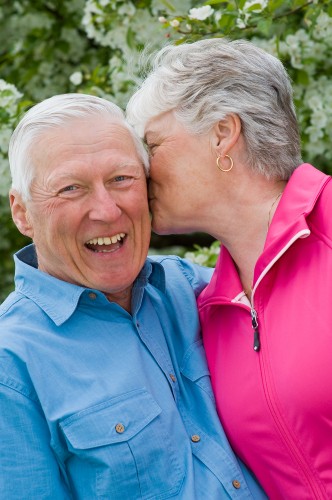 These aren't the sparkly ones, so there is no need to worry that your teeth will have an extra gleam. Instead they are minute nanodiamonds that are produced as a by-product of mining and refining conventional diamonds. These diamonds are just four to five nanometres across, and are completely round, just like a very small tennis ball. So far, researchers have found that nanodiamonds could be useful in helping to treat osteonecrosis, a condition that can destroy bone.
Osteonecrosis is a condition that can occur as a side effect of chemotherapy, and bone loss in the jaw can make it difficult for sufferers to eat and speak, and can lead to dental implants in Leeds becoming loose. There are ways in which surgeons can try to repair the damage caused, but these are often costly and quite invasive as they involve small sponges being inserted to deliver bone growth proteins. Nanodiamonds could be used to deliver these proteins in a way that is less invasive, such as through the use of an oral rinse, or by an injection.
It Might Be a While before Your Leeds Dentist Uses Nanodiamonds
Nanotechnology is very exciting, but obviously it may be a while before nanodiamonds are being routinely used to improve bone growth and to help dental implants that are in danger of failing. In the meantime Dr David Brown or other dentist at Leeds City Dentalcare can provide you with a full assessment to see whether or not dental implants would work well for you. Although dental implants are an excellent way of replacing lost teeth, they are not the quickest method, and it is important to be patient during treatment.
Most people will be suitable for dental implants, provided they are in good general health and do not have any unresolved dental problems, but your dentist in Leeds will discuss your medical history with you to make sure this is the right course of treatment. If you smoke, be prepared to quit as smoking hinders healing, and could increase the chances of implant failure.
If implants aren't ideal, then there are other ways of replacing lost teeth that can still produce good results, and which can be completed more quickly than dental implants. Conventional dental implants take approximately three to six months to complete, whereas another treatment such as a dental bridge can be completed in just a few weeks. Bridges can provide very nice looking results, but you will need to have the teeth adjacent to the gap ground down as these must be crowned to support the replacement bridge tooth, something that is called a pontic. These are all things you need to weigh up when deciding whether or not to have a dental implant in Leeds.