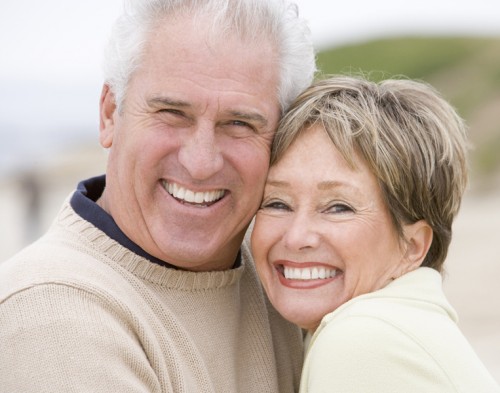 A new review that was recently published has shown dental implants to be a cost-effective method of replacing teeth, especially as they can improve the quality of life. The review looked at studies on the cost-effectiveness of implants conducted between 2000 and 2010. A total of 14 studies on the long-term costs of dental implants were assessed in the review. The conclusions drawn are quite interesting.
It found that using dental implants to replace a single missing tooth could save or was generally cost-effective in comparison with more traditional methods of replacing a single tooth, including dental bridges or partial dentures. People using implants to stabilise full dentures may pay a little more in the short term, but the general consensus was that in the long-term dental implants could be more cost effective. In particular patient willingness to pay for this technology is improving, particularly amongst elderly patients who have lost all their teeth.
Options for Replacing Missing Teeth with Dental Implants in Leeds
Leeds City Dentalcare is able to offer patients dental implants for replacing a single missing tooth, several missing teeth, or even a complete arch of teeth. Many patients with full dentures have discovered the benefits of having them stabilised with dental implants, and are often surprised at how affordable this treatment can be. Dentures can be stabilised with just a few implants so the treatment is cost-effective.
Living with loose dentures can be an absolute misery, as it can limit the choice of foods, and can often make it difficult to socialise, especially in situations involving mealtimes. Using dental implants to stabilise dentures can lead to an increased quality of life. Patients can enjoy a greater variety of foods, and provided they choose wisely, will benefit from improved nutrition.
Implant retained dentures still need to be removed every day for cleaning, and this is something that some people will want to avoid. In this case they may want to choose a fixed bridge. This is either screwed or cemented into position and will look exactly like your natural teeth. It can only be removed by dentist in Leeds but you will still need to take care to clean around it as thoroughly as possible.
Proper dental care is essential, as your implants can still become infected in a condition similar to gum disease. This is called peri-implantitis, and causes the gums to become swollen and inflamed. It does require swift treatment as otherwise the condition can undermine the implants and they could become loose and will fail. This is one reason why you're urged to visit Dr David Brown or another of our dentists at regular intervals as we will want to check your implants to make sure they are healthy and free from disease.
Most people will enjoy trouble-free dental implant in Leeds and they won't even know they are there as they will feel exactly like a natural tooth. Dental implants help to preserve the bone in the jaw and provide extremely natural results. Although the initial outlay may be a little more than alternative treatments, it can be well worth the effort in the longer term.