Dental implants can be highly successful at replacing missing teeth, but this success does rely on several factors. Implant surgery needs to be properly planned so the implant post is placed in exactly the right position. Afterwards it is down to you to look after your dental implant in Leeds as it must be kept impeccably clean to avoid infection. Dr David Brown, a well-known dentist in Leeds, has completed 12 months training in the placement of dental implants and will ensure your implant surgery is meticulously planned. But before it gets to the stage he will need to give you a full assessment to make sure you're actually suitable for this treatment. It's imperative that you're in good dental health, and that you don't have any signs of gum disease or any other conditions that could affect the healing of your implant.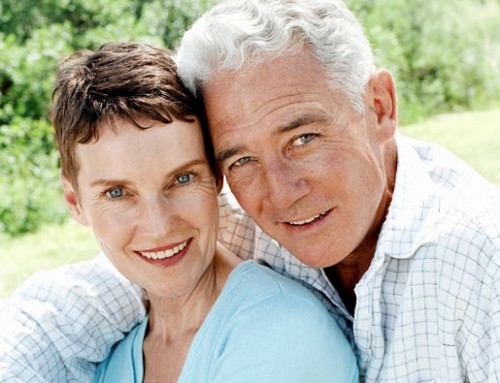 Your General Health Does Affect Dental Implants
You also need to be in good general health, as certain conditions that affect your immune system could impede the healing process. This can be a particular problem for smokers and people with diabetes. While smokers have the choice of giving up before surgery, diabetics have a slightly more complex problem. To be considered for surgery they'll need to make sure they have their diabetes perfectly under control as otherwise it may be better to opt for an alternative method of replacing teeth.
Looking After Your Dental Implants
If you decide to go ahead and have dental implants, then it's important to have regular check-ups with Dr David Brown that Leeds City Dental care, and to book regular hygiene appointments. You'll be given lots of advice on how to care for your implant, and is especially vital to make sure the area around the abutment is kept particularly clean. The abutment is attached to the implant post and is the part of the implant that sticks up above the gum line, and which is used to support the crown. The most important parts of your implant to keep it clean are just around the gum line, and just below the gum line.
Brushing and Flossing
You might need to modify your brushing technique slightly to make sure you reach these areas, and if you implants are supporting a bridge, you need to make sure you thoroughly clean the area underneath the replacement tooth which is called a pontic. You'll need to make sure you floss right down to the gum line and to just below, and you may want to use a slightly thicker floss and normal. If you don't like flossing, there are lots of different tools you can try to clean in between your teeth, and an interstitial brush is a tiny brush that fits in between your teeth, and which can be extremely good at cleaning around implants. This brush is also called an interdental brush or interproximal brush, and you'll find they come in lots of different sizes. It's important to choose one that's not too small as this will minimise the effects of brushing, while choosing one that is too big could prove to be uncomfortable. Our dental hygienist will be able to give you advice on the technique for using these brushes, and for flossing, and can advise you on the correct size and shape of brushes and floss for your needs.