The short answer to this is only positive ones! If you have been trying to decide whether or not to bother to fill the gap left by missing teeth, or are looking at which option is preferable, then dental implants are quite possibly your best option. Whatever you decide to do, it's important to replace lost teeth even if it seems as if they're right back at the mouth and you're pretty sure you can do without them. The reason for this is that replacement teeth will prevent your existing teeth from moving out of position, as this can create numerous problems with your bite, and can lead to unsightly spaces developing between your remaining teeth.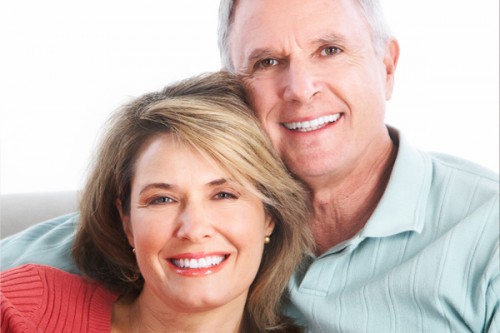 Your choices for replacing missing teeth are like to include a partial denture, a bridge, or dental implants. Dental implants might seem like the most expensive option, and it's true they can take several months to complete, but they're still the best and most natural way of replacing missing teeth. The main reason for choosing dental implants over other options is that it will help preserve your jawbone. If you have a tooth removed then the bone will soon start to reabsorb as it no longer receives any sort of stimulation from the tooth root. Another problem is that tooth removal can affect the gum tissue.
If you look at your natural teeth you'll see there are small triangular pieces of gum tissue that fit snugly in between each tooth, and these are called papilla. When a tooth is removed these begin to flatten down as there's no longer any support for them. Having a dental implant will allow an implant crown to be placed that will help support the papilla, as a well-placed implant will gently shape the gum tissue so that it grows naturally around the implant crown, helping to eliminate the risk of any unsightly gaps or black triangles developing in between your teeth due to this missing tissue. This is quite a skilful task on the part of your implant dentist, as it does rely on the implant crown being properly shaped to provide the correct amount of pressure. However the results can be beautiful.
If you choose to have a bridge or denture then none of this will happen and these sections of tissue will be lost. This has the potential to create problems with your remaining teeth, as there is the possibility that the gum tissue may recede around your adjacent teeth. Another problem with these remaining options is that they will impact your existing teeth, and not in a good way. A dental bridge is supported by one or two crowns on the adjacent teeth and these are attached to the replacement tooth or teeth to bridge the gap. For dental implants in Leeds, Dr David Brown or another dentist at Leeds City Dentalcare will have to grind down these teeth to make room for the dental crowns, and while this may not seem like much of a problem, it's worth remembering that these teeth will always need to be crowned, even if you decide to go for implants sometime in the future. Partial bridges are not ideal and are often only used as a temporary solution as they have a tendency to move around, and certainly do not do anything to help your remaining teeth.
Dental implants aren't for everyone, but our dentist in Leeds can assess your situation and can let you know whether or not this is something worth considering.