Most of us are all too well aware of the need to visit our dentist in Leeds at regular intervals, and many simply assume this is to make sure our teeth and gums are healthy. While this is one important aspect of your regular checkup at Leeds City Dentalcare, Dr David Brown or another dentist will also carry out an oral cancer screening as standard. Oral cancer is quite rare, but a lot of people are simply unaware of the risks, and the fact that early intervention could help save lives.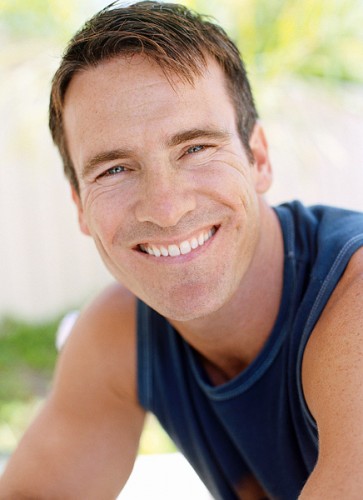 The annual report on Cancer Waiting Times for 2012 to 2013 was recently released and showed that 1,252 patients who were suspected of having some sort of head or neck cancer had to wait longer than three weeks to be seen by a specialist, and this delay could increase the invasiveness of treatment, and its effectiveness.
Between April 2012 and March 2013, cancer specialists in the UK saw more than 1 million patients. Some 96.1% of those suspected of having head and neck cancers were seen within two weeks of referral, a slight decline on the figures for 2010 to 2011 when 96.3% of patients were seen within two weeks. Even though these figures seem pretty impressive, more than 50,000 patients were not seen during this time frame. Obviously anyone suspected of having cancer will want to have it diagnosed as soon as possible. The chief executive of the British Dental Health Foundation, Dr Nigel Carter OBE has pointed out that most people with mouth cancer are seen when the disease is relatively well advanced, and when time is of the essence.
Head and neck cancers are becoming more prevalent, and the British Dental Health Foundation is asking that patients be seen within a two-week referral period, as without early detection and treatment the survival rate for mouth cancer is just 50%. In comparison if the disease is caught early enough then survival rates over five years can increase up to a much more respectable 90%.
November Is Mouth Cancer Action Month
Each November the British Dental Health Foundation organises the Mouth Cancer Action Month campaign to help raise awareness of this disease. Risk factors for the disease include drinking alcohol to excess, smoking, having a poor diet, or having the human papilloma virus. In 2010 more people died from mouth cancer than from both testicular and cervical cancer, and early detection is essential.
Regular check-ups will help your dentist in Leeds to see if anything is amiss, they'll be looking out for signs of thickened areas of tissue in the mouth, areas that look white or red in colour, or any unusual lumps or swellings. Other common signs include having mouth ulcers that fail to heal within three weeks. Even though regular checks help a lot it is still well worth being aware of these early signs and keeping an eye out for anything that you think might be unusual. If you do think something isn't quite right and then we'd always urge you to contact the dental team at Leeds City Dentalcare for advice. It's most likely that any changes are due to something else, but it always pays to be on the safe side.