Are you interested in looking at ways of straightening your teeth? Many more adults are embarking on orthodontics in Leeds, and it's becoming increasingly common to wear braces. Nowadays braces can be virtually undetectable, and some can even straighten teeth effectively within just a few short months. It all depends on your level of malocclusion (bite problems) and the kind of results you want to achieve. For instance some people with quite crooked teeth will want to use a system that straightens all the teeth in the mouth, while others will not need something so substantial. Some people also choose to use orthodontics in conjunction with other treatments such as dental bonding or veneers, and will be looking to achieve perfect results from having orthodontics in Leeds.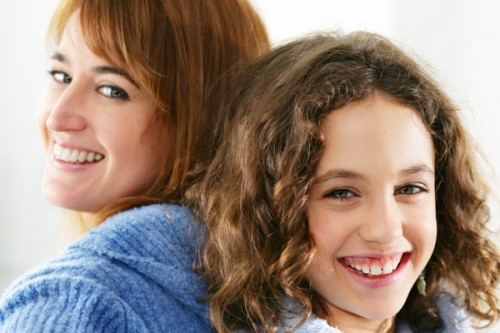 Leads City Dentalcare offers several different types of orthodontics systems so we'll be able to help you select the brace that best fits your needs. A lot of people will choose the ever popular Invisalign system, as this uses a series of clear plastic aligners to gently move the teeth into their new positions. This system can work on quite complex bite issues and will be suitable for most people. Treatment is often completed within a year and the system is extremely discreet.
However it's not always necessary, and in this case Dr David Brown or another of our dentist may recommend a slightly different system that aims to give more cosmetically oriented results. For instance the Inman Aligner concentrates on moving the teeth that are visible when smiling, and for many people this will be enough. The system can produce results within three or four months depending on your case. A lot of people choose to use it in conjunction with other cosmetic dental treatments, and will often use veneers to give the finishing touch. This system can be highly advantageous if your teeth are only slightly rotated or out of alignment, and if you prefer to get results more quickly. This means you could have your new smile within six months or even more quickly, something that could be ideal if you are planning ahead for a special event.
We offer yet another system called Fastbraces which is a fixed appliance designed to give quick results. This works differently from most orthodontic systems as it moves the tooth and the tooth root at the same time. Most orthodontic systems move the tooth first before moving the root. This enables Fastbraces to deliver results more quickly, and often with less tooth sensitivity and discomfort. It is able to do this through the use of a specially patented bracket and shaped wire that begins to reposition the tooth right from the start of treatment.
The best way to find out which system is right for your needs is to simply book a consultation at Leeds City Dentalcare. One dentist in Leeds will be able to fully assess your smile, and will discuss the pros and cons of each different system with you. If you're still sitting on the fence about whether or not to have orthodontics in Leeds, then it's worth remembering that it's also better for your oral health. You'll find your newly straightened teeth are much easier to keep clean and healthy.