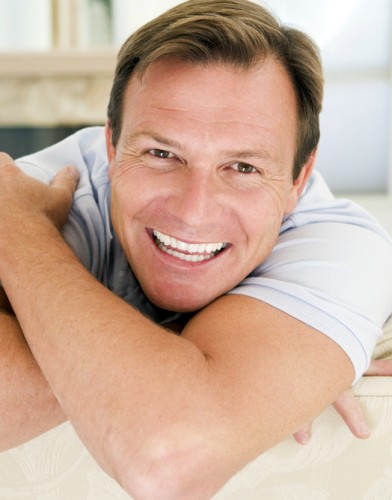 A new study that was recently published in Cancer Prevention Research looked at the association between oral human papilloma virus (HPV) and oropharyngeal cancers. It found the virus was associated with between 40% and 80% of these cancers, and is the first study to look at the association between these two conditions. There are two different kinds of oral HPV infection, as there is a low risk type that will not cause cancer, but which may cause warts or benign tumours in the mouth, while the other type is associated with oropharyngeal cancers. Researchers carrying out the study found that participants with poor oral health were 56% more likely to have oral HPV infection, and those with gum disease were 51% more likely to have oral HPV infections. Oral HPV was also associated with the number of teeth that had been lost.
This is all pretty grim reading, especially if you're a man who smokes or who uses marijuana as your risk is increased. However the good news is that good oral hygiene habits can lessen the risk of HPV infection, and will help prevent HPV related cancers. This is because it's thought that HPV needs an entry point in the mouth to enter the body, and this is something that can be provided by the presence of anything that creates open wounds such as ulcers or gum disease.
Protect Your Oral Health with Regular Check-ups at Leeds City DentalCare
Dr David Brown and dentist in Leeds City Dentalcare carry out oral cancer screenings as standard, so when you attend our Leeds surgery for a check-up your oral tissues will be examined for any early signs of this disease. This is an essential check and could even save your life as oral cancer affects more than 6,500 people in the UK.
In addition, attending our surgery for regular check-ups will enable us to detect any signs of other diseases such as gum disease or tooth decay, or anything that could create openings in your mouth, increasing the risk of contracting oral HPV infections. Even if you're not at risk then a healthy mouth is still important for a healthy body.
Don't Forget to Book a Dental Hygiene Appointment
We always recommend you visit our dental hygienist at regular intervals for preventative dental care. Our hygienist in Leeds will gently remove hardened plaque bacteria or tartar from your mouth in a process called scaling, before polishing your teeth which can also remove some of the surface stains.
Dental hygiene appointments are important, as leaving tartar on your teeth increases the risk of gum disease as the bacteria in the tartar will infect your gums causing them to become inflamed and to bleed. Ultimately you run the risk of losing your teeth. You'll find our hygienists are extremely gentle, and they are also a valuable wealth of knowledge on how to care for your teeth at home. If you have any questions and be sure to ask them as they are always only too happy to help patients achieve a higher level of oral hygiene and will hopefully send you home with a smile on your face due to your fresh breath and clean teeth.