We are all used to seeing teenagers with braces, as it is something that you expect at that age. But what about adults with braces? In fact this is something that is becoming far more common these days, and more adults are wearing braces, and anyway, many of today's orthodontic systems are virtually invisible.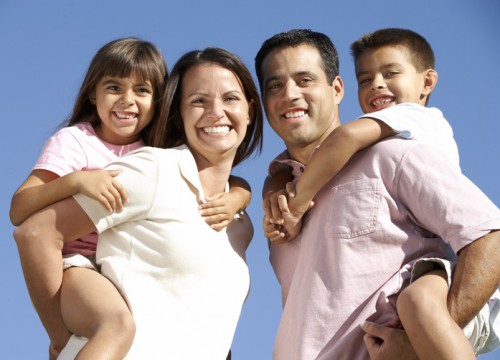 Leeds City Dentalcare, provider of orthodontics in Leeds, is able to offer several different types of braces that will be able to meet most patients' needs, but one of the most popular and best known is Invisalign. Dr David Brown is an accredited Invisalign provider, so if you are interested in finding out more as to how orthodontics might help you, it's well worth booking a consultation with him.
Invisalign
Invisalign is very versatile, and can be used to correct quite a large number of common orthodontic problems. These include issues with the way the teeth occlude, or bite together, problems with overcrowding or crooked teeth, and problems with spaces in between teeth. The technology used for this system is very advanced, and is thoroughly tested, so results are very predictable, provided you wear the aligners for the recommended twenty two hours each day.
Part of the planning process involves using software that will predict how the teeth will move, so you can see images of your teeth as they are before treatment, and how they will look once it is complete. This is a great way for you, and your dentist in Leeds to evaluate the worthiness of treatment before you decide to go ahead. Most people need to wear the aligners for about a year, but this time can vary quite a bit depending on the complexity of your orthodontic problems.
One of the things that makes this system so popular is the fact that the aligners are very discreet, and most people won't spot you have them. They are also easy to keep clean which is something that often not the case with traditional fixed braces.  They are very good, but they might not be right for everyone. Sometimes it might be better to opt for fixed braces, but even these can work quite differently to the way they did in the past.
Fastbraces®
Another of the orthodontic systems offered by dentist in Leeds City Dentalcare is a system called Fastbraces®. These consist of brackets that may be ceramic or metal, and which are fixed to the teeth for the duration of the treatment. From then on treatment is quite different, as these braces move both the tooth and the tooth root at the same time, whereas traditional braces will first move the tooth, then the tooth root. This means treatment can be quick and very effective, and some patients will see real results within a few short months. You will need to spend a little more time making sure they are kept clean, but as treatment can be relatively short-lived this should not be too much of a chore.
These are just two ways of straightening your teeth, and your dentist in Leeds will be able to discuss which treatment might work best for you after your consultation. Orthodontics is often through of as being a cosmetic dentistry treatment, but in fact a straighter mouth is a healthier mouth; you'll find it a lot easier to brush and floss your teeth, improving your oral health, and prolonging the life of your teeth.