The nights are drawing in and summer is definitely over. However hopefully there's still plenty to smile about, and you can ensure your teeth always look their best through having teeth whitening. This is something that we frequently carry out for patients of Leeds City Dentalcare, and it can be incredibly successful at helping to transform a smile. Treatment is quick and easy, and it's very affordable.
Much Safer Than Using Over-The-Counter Whitening Kits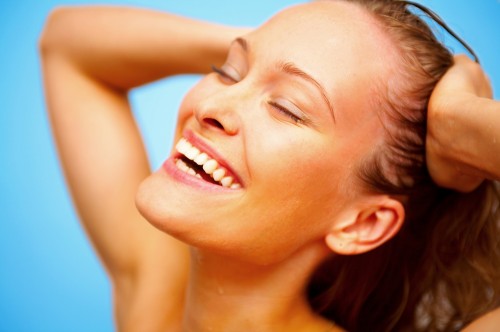 If you have never tried teeth whitening before then you will be amazed at the difference a professional treatment can make. If you have tried over-the-counter whitening kits, then you'll find whitening at our Leeds dental surgery is far more successful as Dr David Brown, a dentist in Leeds, and the dentists in our practice are able to use bleaching gels that are stronger than anything you can purchase yourself. Above all, our teeth whitening is completely safe, as we will ensure your teeth and gums are not harmed during the procedure.
We use a system of home whitening trays that are specifically made to fit over your teeth. The bleaching gels help to lift stains in a way that is gentle but effective, restoring your teeth to their natural colour. All you need to do is make sure you wear the trays each day for a specified period of time, depending on the colour you're hoping to achieve, and how well you're able to tolerate the whitening trays. They are very comfortable to use and most people will be able to keep them in overnight without any problems.
If you've ever used the whitening trays sold in the home whitening kits at your local chemists or online, then you'll find these trays are quite a revelation as they are much easier to wear. The particular system offered by Leeds City Dentalcare has been safely used for well over a decade, and contains active ingredients that help to harden your tooth enamel, as well as ingredients designed to reduce tooth sensitivity. You'll see results in just a few days, although you'll probably need to use the trays for up to two weeks.
It's worth noting that teeth whitening in Leeds will not work on existing restorations, and it could be that you have some stained fillings that could do with renewing. This is another quick and easy fix, and will help maintain your oral health as all fillings need replacing every few years. White fillings are made from a composite resin, and it can be closely matched to the shade of your newly bleached pearly whites. This can make quite a difference to your smile, especially if you have fillings in the front of your mouth, or if you have older amalgam fillings that create dark patches, or almost look as if they have stained your teeth.
Neither of these options will cost a fortune, so it is a bit like having a mini smile makeover, just in time to brighten up for winter. Of course if you are looking for something a little more extensive then you'll find our dentists in Leeds are happy to help, as we can offer a comprehensive range of cosmetic dentistry treatments to transform your smile.