Cosmetic dentistry in Leeds can do a lot for the look of your smile, and even a relatively simple and inexpensive treatment such as teeth whitening can make a huge difference. But while your smile may look fresh and youthful do the rest of your facial features matchup? This is where Botox can really help. Botox utilises the muscle paralysing qualities of botulinum toxin and it is widely used around the world, and not only for cosmetic applications. However Botox injections are one of the most popular cosmetic procedures amongst those anxious to have a fresher look, but who don't want to do anything radical, such as plastic surgery.
What is Botox Best used for?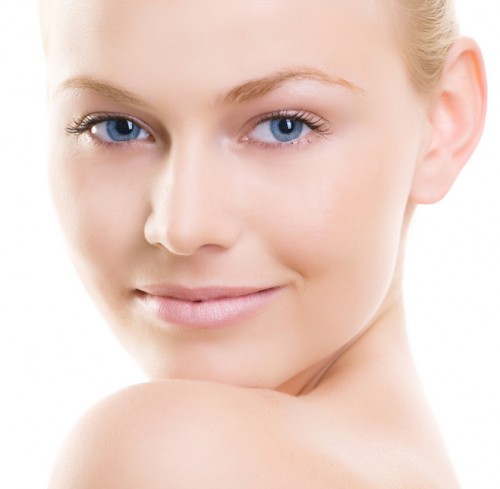 Botox treats the facial wrinkles caused by the contractions of muscles used for facial expressions. It's most widely used for softening crow's feet around the corners of the eyes, and for softening the glabellar lines which are the two lines that tends to develop in between the eyebrows, and if you frown into the mirror you'll see them quite clearly. If you have these types of wrinkles then the dentist at Leeds City Dentalcare can help through the administration of carefully placed injections. The whole procedure probably takes around half an hour to complete and is a relatively inexpensive way to improve the look of fine lines and wrinkles on your face.
Botox is a neuromuscular toxin and works best on the lines that are regarded as being "active" or those that have only recently formed. Dr David Brown or another dentist at our Leeds surgery will treat specific areas to artistically alter your facial expression without creating that frozen look that some people associate with badly applied or overused Botox. When used correctly you should be able to show your emotions in your face, as the only intention is to make subtle changes that will help prevent lines forming while still creating a natural appearance.
What is the Difference between Botox and Dermal Fillers?
Leeds City Dentalcare also offers dermal fillers and this works in a slightly different way as they are best used on more established wrinkles. They can cosmetically alter the appearance of soft tissues, for example creating a plumper look to the lips. Your initial consultation will be to help you decide whether Botox or dermal fillers are more appropriate, or if you'll achieve the best results by using a combination of both treatments. Both Botox and dermal fillers are extremely safe, and our dentists in Leeds only ever use the minimum amount necessary which is far below the recommended guidelines.
Botox is More Than Just Cosmetic
Most people think of Botox as only having cosmetic applications when in fact it's a very versatile substance. We can also use it to help treat severe headaches or migraines. It works by helping to reduce sensitivity towards headaches, and its muscle relaxing properties help reduce tightness in specific areas that would have been identified as the trigger points. The frequency of migraines can be reduced through receiving injections in muscles that normally become constricted in migraine sufferers. If you currently suffer from painful headaches, and are fed up with trying to deal with the unpleasant side effects which can include nausea, stomach upsets and shoulder and neck pain, then why not ask our Leeds surgery for an assessment? We would only recommend this treatment if we think it will provide a real benefit for you.