The end of 2013 is the fast coming into sight and with it the endless round of parties to celebrate this time of year. Shopping for a new outfit is always good fun, but are you also shopping around for a new smile? It's not too late, and cosmetic dentistry in Leeds could still help brighten your smile in time to celebrate the end of the year. If you're interested in having a smile makeover, then it's well worth looking appointment with Dr David Brown or with any of our dentist at Leeds City Dentalcare to find out exactly how we could help you. Some of the treatments are relatively quick and can be completed in just a few short weeks while others may take a little longer.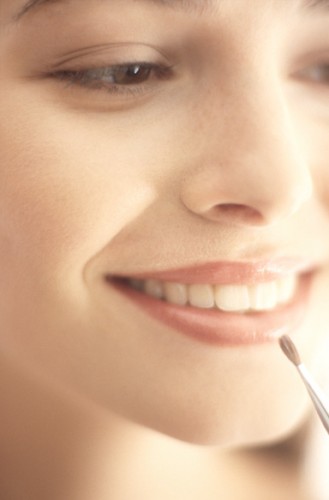 Teeth Whitening
One of the easiest ways to boost your smile is to simply have your teeth whitened. This is one of our most popular cosmetic dentistry treatments, and it's also extremely affordable and safe. We use the Nite WhiteTM tooth whitening system as it's extremely gentle and will help to bleach out the stains on your teeth restoring them to their natural colour. It's something that you can do in the comfort of your own home so you're always in control of the bleaching process. You should see results within just a few days, although you may need to carry on treatment for a couple of weeks to get the type of colour you desire. It is always important to make sure you don't over bleach your teeth as you could end up damaging them, and they won't end up a nice bright white. Our dentist in Leeds will have discussed with you the type of results you can reasonably achieve while still maintaining a healthy smile.
Dental Veneers
If you're looking for something a little more, then you may want to consider having some of your teeth veneered. Dental veneers can be completed in approximately 3 visits to Leeds City Dental care, and they are ideal for hiding small imperfections in your teeth such as cracks and stains or minor chips. They're also a great way of modifying teeth that are too small, or which might be slightly rotated or sticking out.
Composite Fillings
Perhaps you generally happy with the colour and shape of your teeth, but would like a bit of a boost to your smile. In this case it might be worth seeing if any of your fillings need renewing, especially if they're right at the front of the mouth and have become stained. Renewing old fillings can make quite a difference, and at the same time you're protecting your dental health as old fillings can leak, letting in bacteria that could create decay.
Even a Scale and Polish Can Make a Difference
If your teeth are generally in great condition, then even something as simple as having a hygiene appointment can make a difference. Having your teeth scaled and polished can give your smile a boost, lifting old stains and brightening your smile. For some people that will be all that's required, and again this is something that will protect your oral health as oral hygiene appointments are important for keeping your teeth and gums in top condition.