Perhaps, according to the results of a recent study, but this does come as something of a surprise as poor oral health is usually linked with other health problems. Tooth decay is caused by bacteria building up in the mouth and feasting on the remains of food. As they do so they produce lactic acid which softens the tooth enamel, eventually leading to decay. It appears some of the bacteria associated with tooth decay could protect against some cancers, but your dentist in Leeds would like to point out that it's very important not to stop brushing and flossing.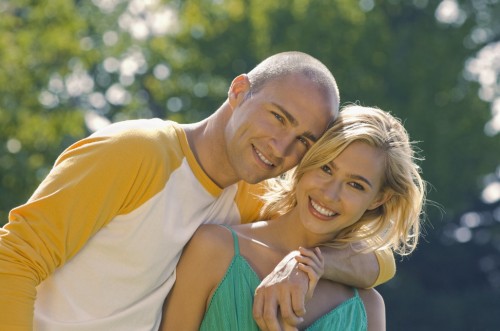 What the study seems to show is that the shift in microbial flora in the mouth can affect health. This means it's best to avoid doing things that would shift this balance such as smoking and using antimicrobial mouthwashes and other products to excess. Rather it's better to concentrate on having the very best oral hygiene you can have through brushing twice a day and flossing once a day, and to make sure you maintain a healthy diet.
The study was based on data collected from 399 patients who had been diagnosed with head and neck cancers, and who were compared with another 221 control participants who hadn't been diagnosed with any type of cancer. The results showed that people with more tooth decay were less likely to develop cancers of the head and neck, even when other risk factors were taken into account. According to the data obtained from the study, researchers found that people with cavities were approximately 32% less likely to develop cancer. The researchers in the study have pointed out that perhaps it's best to think of dental caries as being some sort of collateral damage, and to look at ways of reducing the risk of dental decay while still preserving the beneficial effects of the lactic acid produced by bacteria in the mouth.
It's thought this protective effect is due to the immune response prompted by the presence of these bacteria, and which helps to suppress tumour formation. In contrast the bacteria involved in gum disease prompt a different kind of immune response which can increase the risk of cancer. It's obvious much more research is needed and this study only provides an insight into the potential benefits provided by these bacteria and the immune response.
This Is Not a Reason to Stop Brushing and Flossing!
The results of this study are definitely not a reason to let your oral hygiene lapse, as failing to brush and floss properly would not only increase your risk of tooth decay, but also of gum disease. While your dentist in Leeds may be able to fill small cavities with composite resin fillings, dealing with gum disease is quite a different matter and has the potential to be far more serious.
Gum disease is a destructive condition that affects not only the gum tissue but also all the other structures supporting your teeth which include the jawbone and the ligaments attached to your teeth, and your tooth sockets. Untreated gum disease can gradually destroy these ligaments and can lead to bone loss. These are both much trickier to treat in comparison with tooth decay, and could lead to you having lengthy appointments at Leeds City Dentalcare with Dr David Brown or another dentist in our practice.