Vegetarians may have a new reason to feel good about their choice of diet; a recent German study has discovered vegetarians may have healthier gums than people who choose to eat meat. This means their gums are less likely to bleed due to gum disease, and therefore they're less likely to lose teeth.
The study which was carried out in Hanover looked at the oral health of 100 vegetarians and 100 non-vegetarians. The results showed that the vegetarian's gums were less likely to bleed when probed, and were less likely to have deep pockets. Their oral hygiene was better, and they had fewer loose teeth. They also found that vegetarians were likely to be better educated.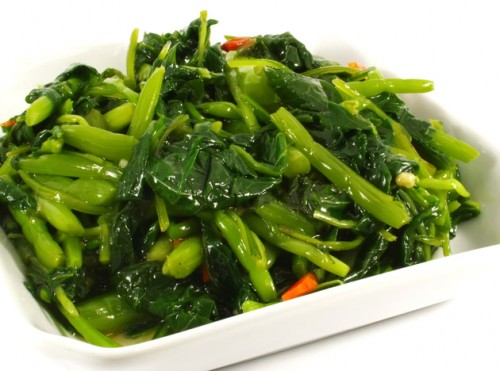 However the German study also revealed that vegetarians were more likely to have tooth decay, and for some reason, were less likely to visit the dentist even though they knew they should. Apparently this increase in decay could be due to the fact that people who have had followed a vegetarian diet for a long period of time are more likely to be deficient in calcium and vitamin D, both of which are essential for strong and healthy teeth. People lacking in these two elements are more likely to have softer teeth which will be more vulnerable towards developing decay.
The link between a healthy diet and healthy gums is nothing new, as gums need lots of vitamins and minerals that are found in fresh fruit and vegetables in order to stay healthy. Fresh fruit and vegetables are well known for having high levels of antioxidants that help to fight disease.
Gum disease has been linked to many serious health issues, including dementia, heart disease and diabetes. It's a common condition that will affect most people during their lifetime, and it's something that Leeds City Dentalcare strives to prevent. It's something that often develops due to poor oral hygiene, and it can be avoided through having great preventative dental care.
Great Preventative Dental Care Is Essential, Regardless of Whether or Not you're a Carnivore
If you haven't visited Dr David Brown or another of our dentists at our Leeds surgery recently, then why not give us a call to book an appointment? Regular visits to the dentist will enable us to check the status of your oral health, and it's a great idea to incorporate a quick visit to the hygienist alongside your check-up. Having your teeth regularly scaled and polished should be an important part of your preventative dental care regime. The reason for this is that it's all too easy to miss certain areas of your teeth when you're brushing and flossing, and this allows plaque bacteria to harden into a substance called calculus or tartar. Calculus is well known for irritating and inflaming the gums, and if not removed will cause gum disease. We can also give you advice on brushing and flossing that can help make it easier and more effective.
You need to make sure you brush your teeth for 2 minutes twice a day and you must floss once a day. It's best to use good quality fluoride toothpaste and to just spit out the excess rather than rinsing your mouth. This is because some of the fluoride ions will remain in your saliva for a little while longer, protecting your teeth and gums.