The teeth were grown in a laboratory using cells called pluripotent stem cells that have been generated from human urine cells. Pluripotent stem cells are a special type of cell that is able to develop into any type of body cell. The pluripotent stem cells were combined with dental tissue that had been extracted from mouse embryos. The cells were then transplanted into mice. It might sound revolting, but apparently the main advantage of using urine is that it's much easier to extract stem cells in this way.
After just three weeks nearly a third of the mice in the study had developed structures that could reasonably described as being teeth like. Apparently they looked like regular teeth, but lacked the hardness of a normal human tooth. It's far too early to think about this type of research being used in humans, and in the meantime there's little substitute for good preventative dental care.
But what happens if you have already lost a tooth? What are the choices for its replacement?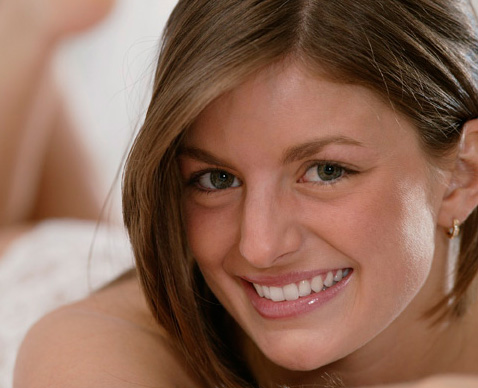 Leeds City Dentalcare is able to offer its patients several alternatives. These include a dental bridge, a partial or full denture, or dental implants. If you're interested in finding out which replacement will be best for you then why not make an appointment with Dr David Brown or another of our dentist in Leeds? Each method of replacement has its benefits and disadvantages.
Dental bridges are often used as a means of replacing one or more missing teeth and they can look extremely nice. They use the teeth adjacent to the gap as abutments, or anchor teeth. These are ground down and crowned, and the crowns are attached to the replacement teeth which are called pontics. The disadvantage of this method is that you will need to sacrifice healthy tooth structure, as the abutment teeth need to be strong and in good condition to support the bridge.
Your second choice is to have a partial or full denture. Partial dentures are used to replace one or more missing teeth, and have metal clasps that fit around the existing teeth, and which hold them firmly in place. Full dentures are used to replace all your teeth, and consist of an acrylic base with acrylic teeth. It's possible to have cosmetic dentures made that use teeth that are of an extremely high quality. These can look very lifelike, but one of the major problems with wearing dentures is that the ridge that used to support the teeth will gradually flatten, making retention increasingly difficult.
Your third choice is to have dental implants. The process may take a little longer to complete, but the results can be extremely good. Dental implants can be used to replace a single missing tooth, multiple missing teeth or even a full arch of teeth. They can be used to support dental bridges, and are extremely effective at stabilising dentures. Over time, dental implants can be a cost effective method of replacing teeth, but this treatment isn't for everyone. It does require a small surgical procedure, and most implants need to heal before they can be loaded with the final restoration.
Each choice is worth considering and investigating and you'll find the dental team at Leeds City Dentalcare are always more than willing to answer any questions you might have.