Most people only look at their teeth when examining their mouth, but your dentist in Leeds will also be very interested in examining your gums. Healthy gums provide a strong foundation for healthy teeth, supporting them and making sure they remain in the correct position. It is important that you look after your gums, as they will reward you by keeping your teeth in place.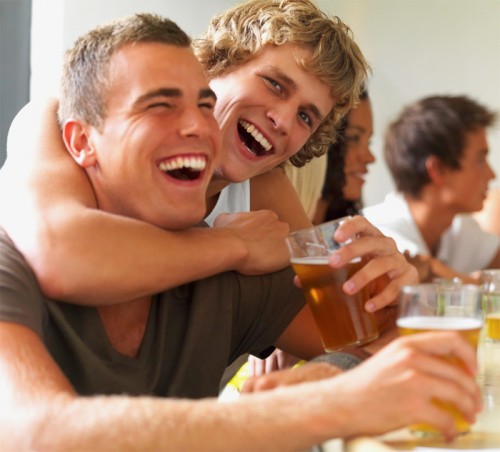 Gum disease is the major reason teeth are lost, but having regular check-ups at Leeds City Dentalcare can help prevent this condition from developing. The early signs of gum disease can be surprisingly easy to miss, and for this reason it's often called a silent disease. If you have noticed your gums occasionally bleed when you brush or floss, and you know you're overdue for a dental visit, then it's well worth picking up the phone and making that call. Gum disease can be easily cured if caught early enough, but things can get much more serious if you leave it to progress.
What Should Healthy Gums Look like?
If you take a look at your gums in the mirror then you should see gums that are a shade of pink. The exact shade can vary quite a bit. When you touch them they should feel firm, and shouldn't feel painful or tender. The surface of your gums may look slightly stippled or almost like orange peel. They should fit tightly around your teeth, and the gum tissue should reach between each tooth so there are not any gaps. The whole idea is that these healthy gums create a tight seal, so that bacteria cannot enter your body through your mouth.
Treating Unhealthy Gums
Unhealthy gums can look quite different, as the gum tissue may appear stretched due to being swollen and infected. They may hurt if you press them, and you might even notice they have begun pulling away from your teeth. Quick action can help save your gums from further destruction, but if you fail to notice these early signs then there's a strong possibility the disease will progress, and will develop into a condition called periodontal disease. It's called periodontal disease because it affects the periodontium. The periodontium consists of several different structures, all of which support your teeth. It includes the gum tissue and the structures underneath your gums which are the ligaments and the bone surrounding your teeth.
It will still be possible to treat your gums, but it might be a case of only holding the condition in check rather than curing it completely. Dr David Brown will want to carry out a comprehensive assessment of your gums which will include x-rays to see the extent of the damage, and a test to see the depth of your periodontal pockets. These are the pockets that develop around the teeth as the gums begin to pull away.
Healthy gums will only have a depth of between 0 and 3 mm, but this depth can increase significantly in unhealthy gums. You gum treatment will aim to remove the bacteria in these pockets, and to reduce the size of the pockets. This can be done in a variety of different ways, and if there is extensive tissue destruction then it may be necessary to have some sort of reconstructive surgery to help replace or regenerate lost gum tissue, ligaments or bone.