Root canal therapy or root canal treatment is all the same thing, and involves having the diseased and infected pulp removed from the central part of your tooth. It's something we know a lot of people fear having done, but most people find it little more unpleasant than having a filling, and it's a truly excellent treatment for saving a tooth. Before root canal treatment was invented, our dentist in Leeds City Dentalcare would've had no other choice but to extract the infected tooth, but nowadays root canal therapy can prolong the life of the tooth for many years, or possibly even your lifetime. But what can you expect immediately after having a root canal?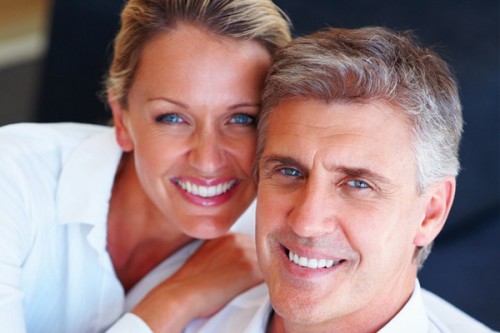 After having your root canal placed by Dr David Brown then it is wise to refrain from eating or drinking anything within the next half an hour. You probably won't feel like eating anyway as you'll still be a little bit numb. Try not to fiddle too much with the affected tooth with your tongue as your temporary filling may feel a little bit sensitive at first. If you have a temporary filling, it's important that you come back to Leeds City Dental care to have your permanent filling or crown fitted within a month of having root canal treatment. If you don't do this then there is the risk that your treated tooth will fracture, or new decay may develop around the edge of the temporary filling. This could cause your root canal to fail and you may need retreatment.
While your tooth has a temporary filling its best to avoid chewing or biting down on anything hard, as until it is permanently filled or crowned it isn't as strong as it would have been before. If you bite on anything too hard there's the risk that it could crack the tooth. Occasionally a temporary filling may fall out, in which case you might need to visit our dental surgery to have it replaced, or you might want to purchase temporary filling material from your local chemists until you can get in to see us.
It's normal to feel a little bit of discomfort for a couple of days after treatment, and it could be that your jaw feels slightly achy from having had to have your mouth open for a prolonged period of time, or your gum might feel a bit sore from the injection. Any discomfort is usually easily controlled with over-the-counter painkillers, but if it continues for a prolonged period of time, or seems to get worse and it's well worth contacting our dental surgery in Leeds for further advice. It's very rare, but occasionally a root canal can flare up after treatment. This usually occurs if the tooth was particularly badly infected, but it's something that can happen randomly. If this happens then you need to return to our surgery as soon as possible for treatment, and we may want to prescribe antibiotics to help control any infection. It is important to stress that this is very rare, and most root canal therapy is extremely successful.
You can help avoid the risk of having a root canal through practicing preventative dental care. Leeds City Dentalcare can provide you with professional dental care that will keep your teeth and gums in good condition. Our staff can also give you lots of advice on looking after your teeth at home.