If you've got school-aged children who need to take a packed lunch every day, then you're probably already finding this a bit of a chore even though it's still relatively early on in the new school year. It can be tricky to choose healthy and tooth friendly foods that your child will actually eat, and which won't come back with them at the end of the day. However it's an important task, as a healthy lunch will not only help keep your children's teeth free from disease, but will also help them to concentrate and to study.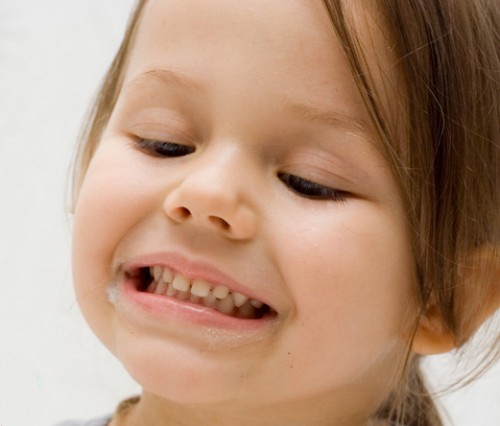 It can help to get your child involved with choosing and preparing their packed lunch. If they've had a hand in the process then they are far more likely to eat the results. There are some simple things you can do to make tooth friendly, healthy choices. These include:
Fruit. Choose fruit that is crunchy and high in fibre and water, and try to stay clear of dried fruit or dried fruit bars as these tend to be low in fibre, high in sugar and have a nasty habit of sticking to teeth.
Vegetables. Sneak in some vegetable sticks or small, sweet cherry tomatoes along with some of their favourite dip. Try to keep crisps for a special treat, as these are often high in fat and salt, and then also stick to their teeth, increasing the risk of tooth decay.
Cheese is always a tooth friendly snack, and pre-packaged, child sized portions make it fun to eat.
Milk and yogurt are good for teeth, but try not to choose a brand of yogurt that contains large amounts of sugar.
If you like baking, or have the time to bake, why not get your child involved in making healthy carrot cake or banana cake? There are quite a few healthy recipes available, and you don't have to ice or frost these cakes. They make a great treat every so often.
Vary the kind of bread you use for sandwiches, as the supermarkets are packed full of lots of different varieties that can help keep things interesting. Choose lean meats, hard-boiled eggs or tuna for fillings or you can even try interesting spreads such as hummus.
Steer clear of so-called healthy cereal bars, as these are often packed with fat and sugar, and they also tend to be quite sticky so are likely to remain on your child's teeth for the rest of the day.
Our dentist in Leeds City Dentalcare knows it can be a struggle to get children to eat healthily, but if you can it is well worth your time and effort. Your children are far less likely to require filings when they visit Dr David Brown for check-ups, and they should retain their primary teeth until their adult teeth are ready to erupt. Even though there are various things that can be done to help protect your child's teeth, such as fluoride treatments and dental sealants, there is really is no substitute for proper dental care, both at our Leeds surgery, and at home.
You'll find all of our dental team are more than willing to offer practical advice on how to care for your children's teeth, or practical advice on looking after your own teeth! Our Leeds surgery takes preventative dental care very seriously, so please feel free to ask us for help.