Are you considering having a smile makeover in the next few months, perhaps for a special event? If so it might be worthy booking a consultation with Dr David Brown or another of our dentist in Leeds to find out exactly what will be involved. You'll get the chance to discuss your smile requirements with your dentist and can find out exactly what is realistically possible as well as how much treatment will cost. Your dentist will also provide you with a written treatment plan that gives you a breakdown of all the costs involved. This could allow you to spread treatment over a longer period of time so you can save up a bit if necessary. It's also quite easy to underestimate the amount of time required to complete a comprehensive smile makeover.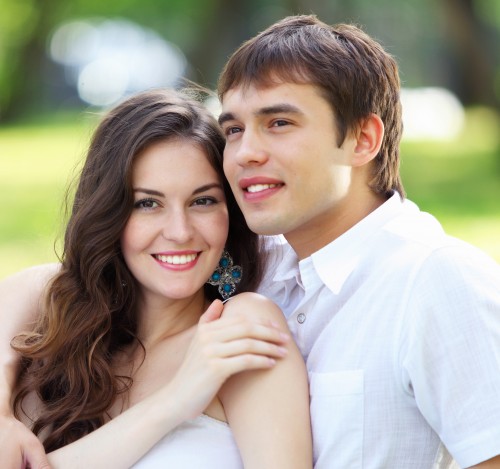 Some Treatments Take Longer than Others
If you intend to have quite a bit of work done on your smile then it's worth bearing in mind that even the planning process can take quite a bit of time as it's important to make sure this first step is absolutely right. Some treatments, such as dental implants take several months to complete, and the process might be even longer if you require bone grafts prior to implant surgery. Having a bone graft is a straightforward procedure, and it's something that can sometimes be done at the same time as implant surgery, but otherwise it might be necessary to complete it as a separate procedure prior to having your dental implants inserted. It's something that is necessary if you have lost a substantial amount of bone from your jaw, for instance if you lost your teeth quite some time ago.
Having a dental implant allows your cosmetic dentist in Leeds to optimally place the implant in a position where it will function properly and will provide great aesthetic results. A conventional dental implant takes between three and six months to place, and having a bone graft could add several months to the process. Sometimes it may be possible to place implants that can be loaded with a crown, bridge or denture more quickly, but even so the first restorations are likely to be temporary while the implant sites settle down at this allows the implant post to integrate fully with your jawbone.
Other treatments such as dental veneers, crowns and bridges can be completed much more quickly with just a few visits to Leeds City Dentalcare spread over a few weeks. Popular treatments such as teeth whitening are also very quick, especially as you can complete the process at home. If you require dentures then you may need to visit our surgery quite a few times in order to have specific impressions and measurements taken of your face. These are all extremely important to make sure your new denture restores the correct dimensions to your facial features, so it provides the very best cosmetic dentistry in Leeds.
Making sure you allow time for all your cosmetic dental treatments to be completed helps to make sure the process is far less stressful. It also helps to ensure that we have plenty of time to perfect your smile prior to your big event. It gives you time to get used to your new smile and in addition allows plenty of time for all your restorations to settle down.