Gum disease is often called a silent disease as the early symptoms can be quite difficult to spot. This is one of the reasons why you are encouraged to visit Leeds City Dentalcare at regular intervals. Dr David Brown or another of the dentists here in Leeds will be able to assess your gums to see whether or not you have any signs of this common disease.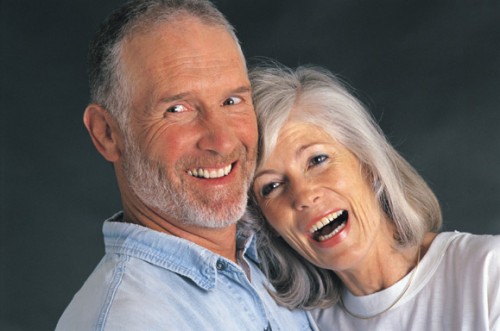 If this is your first visit to Leeds City Dentalcare, then you are likely to be asked about your medical and dental history. This will include information about your oral hygiene habits, and information about any medications you may be taking as this could affect your oral health. The early signs they'll be looking for include:
Having bad breath. Persistent bad breath or halitosis is one of the first signs that something is wrong with your oral health, and it is caused by a build-up of bacteria in the mouth giving off noxious odours.
Your dentist will also be assessing the state of your gums. Healthy gums are pink and firm to the touch, and have healthy papilla in between each tooth. The papillae are the little sections of gum tissue that come to a point in between each tooth. If the gums are unhealthy then these sections of tissue may have disappeared, leaving spaces or dark triangles in between each tooth.
Receding gums are another sign of gum disease, and can be an indication of significant progression. As gum disease begins to take hold, it causes the gums to begin pulling away and detaching from the tooth, something that can make the teeth appear longer. One common sign that this is occurring is noticing your teeth are more sensitive than before as the roots will be more exposed
Your dentist in Leeds will also want to assess the depth of any pockets around your teeth. This is done by carefully inserting a probe in between the gum and your tooth, and if gum diseases present this can make them bleed, indicating inflammation. Healthy gums will have a depth of between zero and 3 mm whereas an unhealthy gum will have a pocket in excess of 3 mm. The larger the pocket, the more the disease has progressed.
If you have severe gum disease then your teeth may have begun to become loose, and they could meet together slightly differently due to the shifting position. In this case your Leeds dentist will be checking the way your teeth meet together.
They may also want to take dental x-rays, as this will show them the bone structure underneath your teeth. Loss of bone can indicate gum disease.
What Happens If I Have Got Gum Disease?
If you're diagnosed with this disease then your dentist will work out a treatment plan. Early signs of gum disease can easily be reversed, but if it has progressed then treatment does become a little trickier, and it may not be possible to cure the disease completely. In this case the aim of treatment will be to halt its progression and to help your teeth last for as long as possible. This isn't ideal, but it's always best to try to prolong the life of your natural teeth.