The majority of women all too well aware of the dangers of smoking or drinking alcohol or using drugs during pregnancy, but not so many know about the connection between gum disease and a healthy pregnancy and baby. There's been quite a lot of research conducted into the link between chronic gum disease, called periodontal disease and the risks posed to pregnant women. It's been found that having poor dental hygiene could increase the risk of having a low birth weight baby, or even miscarrying, or of having a preterm baby.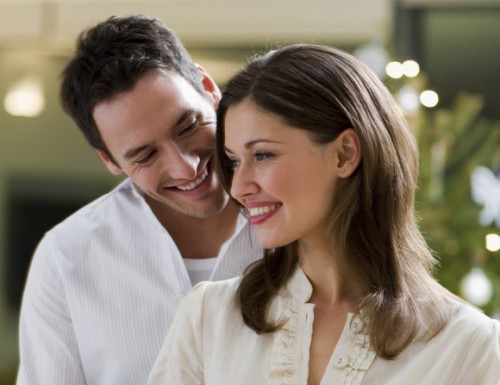 This is one of the reasons why Leeds City Dentalcare recommends women trying to become pregnant book a full check-up beforehand. This will allow our dentist in Leeds to ensure your teeth and gums are healthy, as it's much easier to carry out treatment before you become pregnant.
The Importance of Healthy Gums
Healthy gums help ensure that all the bacteria in the mouth remain in the mouth, and cannot enter the body through the bloodstream. They are designed to fit snugly around the teeth, creating a barrier. Gum disease is a bacterial infection, and the inflammatory response from your body causes the gums to become swollen, to begin bleeding, especially when brushed and flossed, and eventually to begin pulling back from the teeth. When your gums bleed, the bacteria in your mouth are able to enter the bloodstream, and can travel around your body creating more sites of inflammation.
If you do have any signs of gum disease, then Dr David Brown will be able to treat this condition before you become pregnant. He can also arrange for you to have treatment for any other dental diseases such as tooth decay, and can carry out any necessary x-rays before there is any risk of you being pregnant.
Caring for Your Teeth and Gums during Pregnancy
In addition, Leeds City Dental care can also advise you on the best way to keep your teeth and gums healthy during your pregnancy. The hormonal changes can affect your gum tissue, and can increase the risk of you developing a condition called pregnancy gingivitis. This is where the increase in its oestrogen makes the gum tissue more sensitive to plaque bacteria, and this means they can become inflamed and will appear swollen and red, and are likely to bleed when you brush or floss.
This condition is quite common and is estimated to affect up to half of all pregnant women. The good news is that it should clear up once the baby is born. Another relatively rare condition that can develop on the gums is something called a pregnancy tumour, but this is benign and is usually harmless. It is a growth that can appear in an area where you have pregnancy gingivitis, and may grow up to three quarters of an inch in size. Once again, this should clear up by itself once the baby is born, but otherwise you may need to have it removed.
We may also recommend you have more frequent check-ups during your pregnancy, and this is simply so we can check to see whether or not you have any signs of pregnancy gingivitis so we can take steps to minimise the infection. We can do this by professionally cleaning your teeth as this will help to remove the plaque bacteria that are causing the infection and inflammation. It's also really important that you take good care of your teeth and gums at home.