School is out and those long lazy days of summer are upon us. It is little wonder that many children regard this as one of the best times of the year, but the reverse may be true for their teeth. Daily routines can quickly go to pot, and unfortunately tooth brushing and flossing can be a casualty, as it is all too easy for kids to forget or to ignore the importance of twice daily brushing and flossing.
So What Can Busy Parents Do To Help?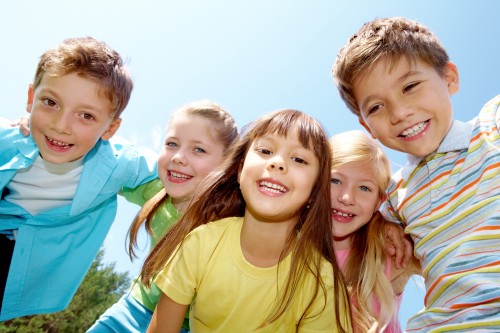 Leeds City Dentalcare suggests trying to get your kids to stick to a regular schedule, even though that is easier said than done. Try to make sure your children are aware of the need for great dental health, and explain to them how it can affect their overall health. You can also help by making sure you set a great example to your kids, and that you practise what you preach.
This can be a great time to book check-ups with Dr David Brown for the whole family, and to schedule professional cleanings, especially if you have been too busy to have a check-up recently. Our dentist in Leeds will be able to check your kid's teeth to make sure there are no cavities forming, and they can also advise you on the use of preventative dental care treatments, in particular dental sealants.
Dental sealants are applied to the chewing surfaces of the back teeth, and help to protect these vulnerable areas against decay. The chewing surfaces are especially susceptible as they contain lots of little grooves and fissures that help make it easier to grind up food, but which can be tricky to clean thoroughly. Dental sealants are best applied as soon as your children's adult or permanent teeth erupt as they can only be applied to healthy teeth that don't yet have any fillings.
Stock Your House with Healthy Snacks
Another problem with the school holidays is that children tend to eat a little less healthily, and may want to indulge in ice-cream, crisps and other treats. You can help by removing some of this temptation and through stocking your cupboards with more tooth friendly snacks such as fruits, vegetables, and cheese and sugar free yoghurts. Cutting back on fizzy drinks, chocolate biscuits and sweets will help their dental health and their overall health.
Allowing them to eat lots of foods that are bad for their teeth will mean their mouths will contain more sugar, and this is the most accessible food source for plaque bacteria. This will enable these bacteria to thrive and multiply, especially if oral hygiene is somewhat lax. It is even worse if they like to snack a lot in between meals, as plaque bacteria produce acids as they feed, and these acids will attack the tooth enamel, softening it and weakening it, making it more susceptible towards tooth decay. As the plaque bacteria congregate in the mouth they will begin to irritate the gum tissues, and this could even lead towards the development of gum disease. Gum disease is taken very seriously in our Leeds surgery, and is one of the reasons why we advocate preventative dental care so strongly. All of these preventative measures will not stop your child from having fun, but they could save them a lot of pain and money further down the line.