Adding fluoride to the public water supplies is something of a contentious issue. Its addition to drinking water in the US has been hailed by many as being hugely successful in improving oral health. While this is something that has been done quite routinely in many parts of the United States for the past sixty years, it is quite a different story in England. Here some ninety percent of the population does not have access to fluoridated drinking water. In spite of this, most toothpaste contains fluoride, and your dentist in Leeds will always provide you with additional fluoride treatments if they think it is necessary.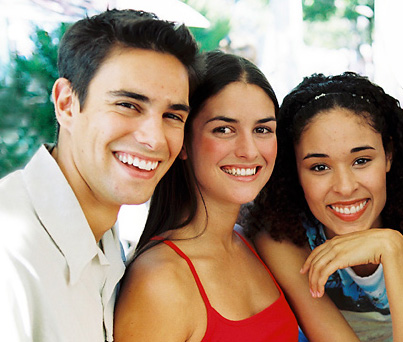 A recent survey found that nearly 80% of the population would support the addition of fluoride to public water supplies, and the possible addition of fluoride is seen by Dr Nigel Carter OBE, chief executive of the British Dental Health Foundation, as being a positive thing. It is true that whenever it is added to drinking water the levels are very carefully monitored to ensure it is completely safe. But why is fluoride so good for dental health?
Fluoride Helps to Protect Teeth against Decay
Fluoride is a mineral that is found naturally in certain foods, and in some water. It is useful in helping to protect teeth against decay, as it helps to harden the tooth enamel. Tooth enamel is the hard outer layer of tooth that helps to protect the much softer layers of tooth that lie directly beneath it. Every day your tooth enamel is subjected to acidic attack, and this is something that softens the enamel and which leaches out some of the essential minerals in the enamel, including calcium and phosphate. The process is called de-mineralisation, and it happens every time you eat or drink something that contains high amounts of sugar, carbohydrates, or which is naturally acidic such as citrus fruits. As the tooth enamel softens, it becomes more prone towards developing cavities and lesions.
Fluoride helps to re-harden tooth enamel, speeding up a process called re-mineralisation. This is where the mouth begins to become less acidic as saliva helps to dilute the acids, and is also where some of the minerals leached out of the enamel are re-deposited, helping to harden the enamel.
If Dr David Brown, or another Leeds dentist, thinks you may be more at risk of tooth decay then they may recommend additional fluoride. This is something that can be applied to the teeth as a varnish, or through using trays that are left in the mouth for five minutes or so. They may also recommend the use of fluoride mouthwash, in addition to using fluoridated toothpaste. People who may be at increased risk of tooth decay include those with dry mouth, as well as people on certain medications such as drugs for high blood pressure, anxiety or depressions. People who have received radiation treatment for head and neck cancers are more prone to tooth decay.
Even though fluoride is a good thing, exposure to excess fluoride while the adult teeth are still developing, can lead to a condition called fluorosis. This creates white or brown stains on the teeth that can sometimes look unsightly, and which may require the attention of a cosmetic dentistry in Leeds. Overexposure to fluoride tends to occur if you lived in an area with naturally fluoridated water as a child and is caused by the fluoride being ingested rather than applied topically.