Leeds City Dentalcare, a cosmetic dentist in Leeds, does provide patients with beautiful custom-made crowns and veneers that are fabricated by experienced technicians in a dental laboratory. These are absolutely perfect for anyone looking for a comprehensive smile makeover, but one of the problems is that completion can take several weeks, depending on the size and complexity of the case and the materials used. In the meantime patients are left with temporary restorations that while perfectly functional are obviously not ideal. In addition some people simply don't have the time to book several visits to our Leeds surgery so that work can be completed. One solution is to have CEREC restorations. This advanced technology can save a great deal of time and can provide some patients with high-quality crowns and veneers that can be permanently bonded in position in just one single visit.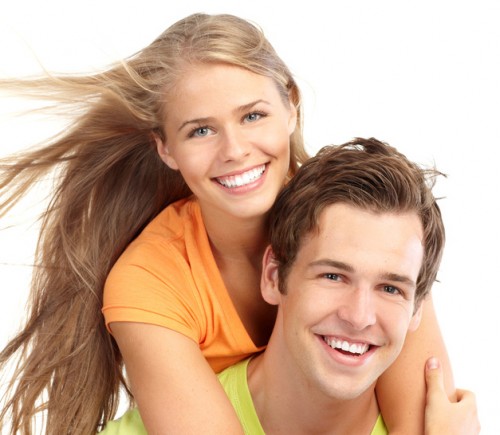 No Need for Dental Impressions
Another advantage of using this system is that there is no need to have impressions taken, as we know this is something that some of our patients find it quite difficult to cope with, especially people who have a particularly strong gag reflex. Instead CEREC uses a small high-tech camera that scans the prepared tooth before transmitting the information to the computer. This allows Dr David Brown, our dentist in Leeds, to design the crowns or veneers, and it also means you get a chance to see how your newly finished restoration will look even before fabrication begins. We can even work on several restorations at the same time, meaning you will just need to be numbed the once for the teeth to be prepared and the final restorations to be made.
CEREC Doesn't Compromise on Quality
CEREC uses high-quality compressed blocks of porcelain, and we always keep a large stock of different shades and translucencies in our dental surgery so we can select the shade that most closely matches your natural teeth. It's quite an exciting prospect to think you can have your teeth made in just one visit to our Leeds surgery, and it's ideal if you have a dental emergency and require a new crown in a hurry. These types of restorations don't compromise on quality and are highly suitable for most cases. Their CAD/CAM design means each restoration is precision made to fit exactly in your mouth. CEREC can also be used to fabricate inlays and onlays in cases where conventional composite resin filling material is simply not strong enough to replace larger areas of decay. However there are occasions when it might be better to have a more traditional restoration, even if it takes a little longer to complete.
Using CEREC for Smile Makeovers
Next time you visit Leeds City Dentalcare then why not ask us if CEREC would be suitable for you? If you are interested in cosmetic dentistry then it could be that CEREC is suitable for producing some of your dental restorations, such as veneers. Veneers can be used as part of a smile makeover to repair worn down teeth, or to mask teeth that have become discoloured. Even a relatively minor treatment such as having older style amalgam fillings replaced with CEREC inlays can make a terrific difference to your smile.