Everyone's mouth contains bacteria, and these bacteria build up during the course of the day creating a sticky film over your teeth and gums. The bacteria are just waiting for you to eat something sugary or sticky such as sweets, biscuits and cakes. Whenever you do so, then they get to work on the leftovers as this will give them the energy to multiply. Whenever they feed they also create quite strong acid that will attack the tooth enamel which is the hard outer covering on your teeth.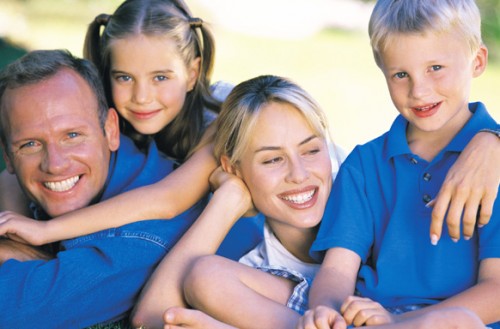 Repeated attacks will eventually wear down the enamel, exposing the much softer layer of dentine which lies underneath. This will create a pit or lesion in your tooth which may not be easy to detect at this stage, and it won't cause you any pain. This small cavity also provides the ideal place for the bacteria to hide, as it will be quite difficult for your toothbrush to reach inside. The bacteria will be able to rapidly multiply, and will continue to dissolve the dentine. By this stage you may begin to notice your teeth feel sensitive to hot or cold foods and you might even have the beginnings of toothache.
This is because the dentine contains lots of tiny tubules that lead directly to the nerves of the tooth right in the centre. Eventually the dentine will be eroded away, exposing the nerves in the pulp, and by this stage things are likely to be pretty painful.
What Happens When Tooth Decay Spreads?
Obviously dentist at Leeds City Dentalcare strive to prevent this happening, and it's one of the reasons why we strongly recommend brushing your teeth twice a day and flossing once a day. This will minimise the amount of contact the bacteria have with your teeth, and will help prevent them from multiplying into unmanageable numbers. If you don't do this, then you are likely to develop tooth decay, and it will eventually affect the inner part of your tooth, called the pulp.
If the pulp becomes infected it will begin to die, and the tissues contained within the pulp will begin to rot, allowing the bacterial infection in your tooth to spread even further right down to the roots. If you don't seek help by this stage then you're in danger of developing an abscess. If you do seek help, then Dr David Brown is likely to recommend root canal treatment to remove the diseased and dying pulp. Provided you have acted quickly, there's a very good chance the tooth will be able to be saved, as otherwise the only option would be to have it extracted, but this is very much the last resort. This is something that our dentists in Leeds will always try to avoid, as there'll always work with you to try to save your teeth. Root canal therapy is an excellent preservative dental treatment, and afterwards it will be possible to restore your tooth to full function. Root treated teeth can last many years, although they are highly likely to need crowning.