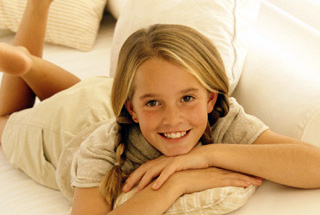 Do you occasionally find yourself clenching or grinding your teeth? It's probably something that most of us do when my annoyed or upset or simply a little stressed, but some of us have made it a habit and even worse we might not even be aware we doing it. Teeth grinding, or bruxism can occur on a regular basis, and it can do a great deal of damage to your teeth and gums. One of the problems with this habit is that it can often occur at night, and many sufferers are completely unaware they are doing it. It's not exactly known why people grind their teeth, but it is thought it has something to do with being under a lot of stress or anxiety.
Do you think you might be grinding your teeth, or has your sleeping partner complained about the noise at night? If so you need to take action, and it's best to contact Dr David Brown at Leeds City Dentalcare to make an appointment for proper diagnosis with our skilled dentist in Leeds. But what are the signs that this might be happening? Common signs of teeth grinding includes:
Waking up with a persistent headache
Having a sore jaw
Noticing your teeth have become more sensitive recently, especially to hot and cold foods
Your teeth might begin to look worn or chipped due to excessive grinding
If any of these sound familiar, or if you're simply overdue for a check-up then it's worth booking that appointment. Early intervention could save your teeth from more extensive damage. Treatment will probably involve taking measures to protect your teeth and gums from further damage, and this is something that's usually done by supplying you with a mouthguard to wear at night. This would be custom-made for you so it will be comfortable to wear, and will prevent your teeth from meeting so you cannot grind anymore. Teeth grinding is often a learned behaviour, and its prevention can be enough to break the habit. There's also various other things you can try at home.
The first thing to do is to try and work out why you're grinding, and if you think it is down to stress that it's important to try to alleviate this somehow. If you can't get rid of the stressful situation then at least try to think of ways of relaxing more, perhaps by taking more exercise or doing something else that take your mind off things. Bruxism has been associated with alcohol, and with foods that contain caffeine. It can help to cut back on these, at least until you manage to stop grinding. Try to actively relax your jaw throughout the day, and if you do find yourself clenching your teeth together make conscious efforts to relax your jaw as this will help get your muscles used to being in this position. Using a warm flannel or other moist heat can help relieve pain in the jaw, and you might also want to try some gentle stretching exercises to help ease the muscles in your face.
What Will Happen If I Don't Seek Treatment for Bruxism?
If you don't seek treatment for bruxism then it's likely your teeth will require extensive restorative work as they will gradually become worn down. Bruxism also affects the gums, and you might notice your gums begin to recede, exposing the roots of your teeth and increasing the risk of decay. Long-term bruxism can also do extensive damage to your temporomandibular joint. This is the joint that moves your jaw open and shut and from side to side, and it can become quite inflamed and painful.