Dentures are a great solution for replacing missing teeth, but they are not perfect and some people do struggle with wearing them. A common problem faced by many denture wearers is that they tend to move around, and this problem can increase as the years go by. This is due to the fact that the bone in the jaw is gradually reabsorbed, and there's less retention to keep the denture firmly in place.
Things to Try Before Opting for Dental Implants
One solution is to use denture adhesives, but these can be quite messy and expensive and may not be so good for long-term use. Another solution is to visit Leeds City Dentalcare to have your dentures checked, as it may be possible to reline them to improve the fit. It's important to remember that dentures tend to have a shelf life of anywhere between 3 to 6 years after which time they will need replacing. However if you'd like a more permanent solution then you may want to ask Dr David Brown about using dental implants to support your dentures.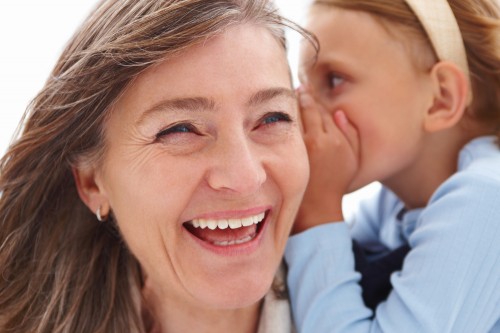 Using Implants to Stabilise Dentures
Perhaps you thought implants were too expensive, especially to replace a complete arch of missing teeth, but using them to stabilise a denture can be surprisingly affordable. This is because an implant supported denture only requires a few dental implants, as it is all down to the placement. When properly placed these few implants will spread the load of the denture so you will be able to eat and chew a greater variety of foods with much more confidence and enjoyment.
If you currently have digestive problems then you could find these improve as being able to chew your food properly will enable it to be digested more thoroughly. Another huge advantage is that you will feel confident in accepting social situations that involve food, as many people with dentures that are difficult to retain will actively avoid having to share meals with others.
Implant Supported Dentures are Easy to Care For
Implant supported dentures clip onto special attachments fitted to the implants so you can be assured they will not move or slip and you will not need to use messy denture adhesives to hold them in place. They can be removed for cleaning, and it is important that you take out your dentures every night and thoroughly clean them and the dental implant in Leeds. It is especially important to clean your implants properly as otherwise the gum tissue surrounding them could become infected, a condition that is called peri-implantitis. This is similar to gum disease and can be just as serious, but can easily be avoided through good oral hygiene.
A lower denture can be supported on just four implants, while an upper denture will require a few more, anywhere from six to eight. Most people use this type of system to secure lower dentures as these tend to be the most problematic, but it is especially nice for anyone who hates wearing an upper denture due to having a strong gag reflex. Upper implant supported dentures do not cover the upper palate, making them comfortable and easy to wear. The upper palate also has taste buds, so uncovering it can lead to a greater ability to taste food properly.
This treatment isn't for everyone, but if you currently struggle with dentures then it is worth contacting our surgery to make an appointment to talk to one of our dentist in Leeds and to find out more.