You're probably already well aware of the need to look after your teeth on a daily basis through brushing and flossing, and the need to visit Leeds City Dentalcare regularly for checkups and cleanings. But nutrition is also an important part of having great teeth and is essential right throughout your life.
Nutrition during Pregnancy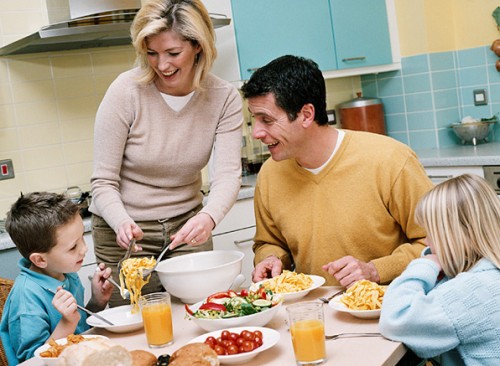 It's important for the mother to have good nutrition as the baby teeth begin forming just six weeks into pregnancy, and they begin mineralising between the third and fourth months. The mother's diet must contain all the essential nutrients, but especially protein, calcium and phosphorus. A nutritionally deficient diet could cause defects in the tooth development and may affect the salivary flow and composition. It's been shown that being deficient in protein and taking in too few calories, and being deficient in vitamins A, C, D and iodine can all affect the development of teeth. This development can also be affected by an excess of fluoride and of vitamin D. Dr. David Brown or any of the dentist in Leeds can offer mothers-to-be dental care and advice.
Nutrition for Children and Teenagers
Children's teeth will continue to develop right throughout childhood and into their early teens when the permanent teeth erupt. It's essential they have a healthy diet, as all the tissues in the body are constantly growing and need essential nutrients to support new growth and development. Having a healthy diet will ensure the teeth mineralise sufficiently and that growth of teeth and bones is correct. At this stage in their life the teeth are also affected by an excess intake of sugars, particularly as so many are hidden in everyday foods and drinks. Children's permanent back teeth can be protected against decay through the use of dental sealants, and this is something we can provide here at Leeds City Dentalcare.
Nutrition during Adulthood
Adults may have finished growing but it's still important to have a good diet so the body is able to maintain itself, especially in respect of connective tissues and bones. Adults are more at risk of developing periodontal disease (gum disease) and certain prescription medications can increase this risk by prompting dry mouth, where not enough saliva is produced to keep the mouth clean in between twice-daily brushing. Most adults are recommended to visit our Leeds surgery every six months for a check-up and a scale and polish.
Older Adults
The challenges faced by older adults can also affect their oral health as this generation are more likely to be on prescription medications that increase the risk of cavities and gum disease through creating dry mouth. Older adults can often find that appetite declines, and this can affect nutritional health. This issue can be made worse if any or all of the teeth are missing, and it can make it difficult to eat many foods that are important for a healthy diet.
Leeds City Dentalcare is able to offer preventative, restorative and cosmetic dentistry in Leeds for the whole family, from before a child is born right up until old age. This preventative dental care can help teeth last a lifetime, while teeth that are missing can be replaced with dental implants or other restorations such as bridges.